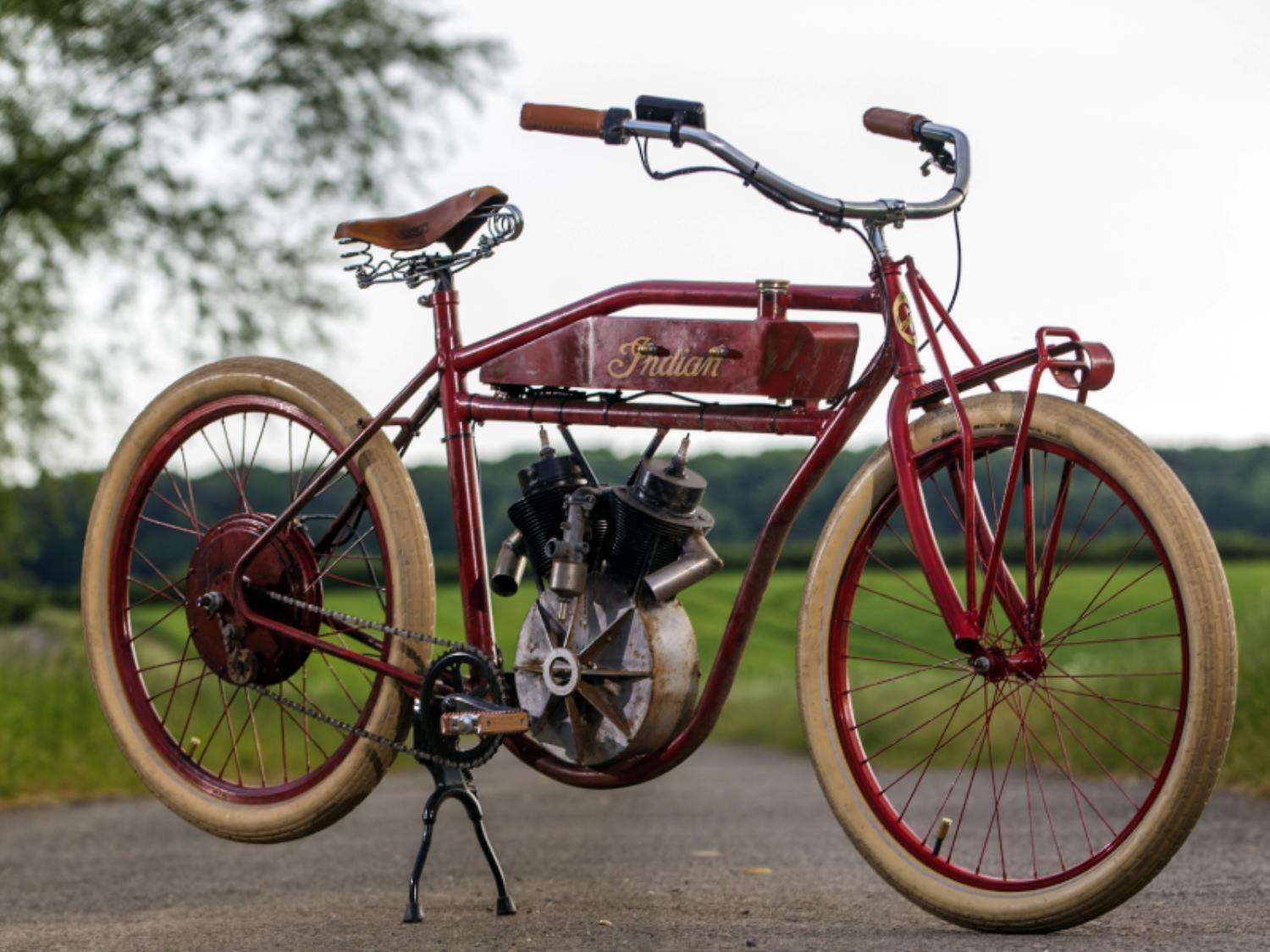 Indian Boardtrack Replica
Despite appearances this bike was made in the last few weeks and is brand new. Built in the style of an early Indian Motorcycle this is designed to be a cool and elegant cruiser and is in fact electric! The motor is concealed in the rear hub and the battery is inside the fuel tank. It's very easy to ride and comfortable and will cruise at over 20 mph.
All viewings by appointment only.
Contact us to arrange your viewing using the form below…
An old-fashioned phonecall works too! Call Ross on: +44 (0) 7790 007087