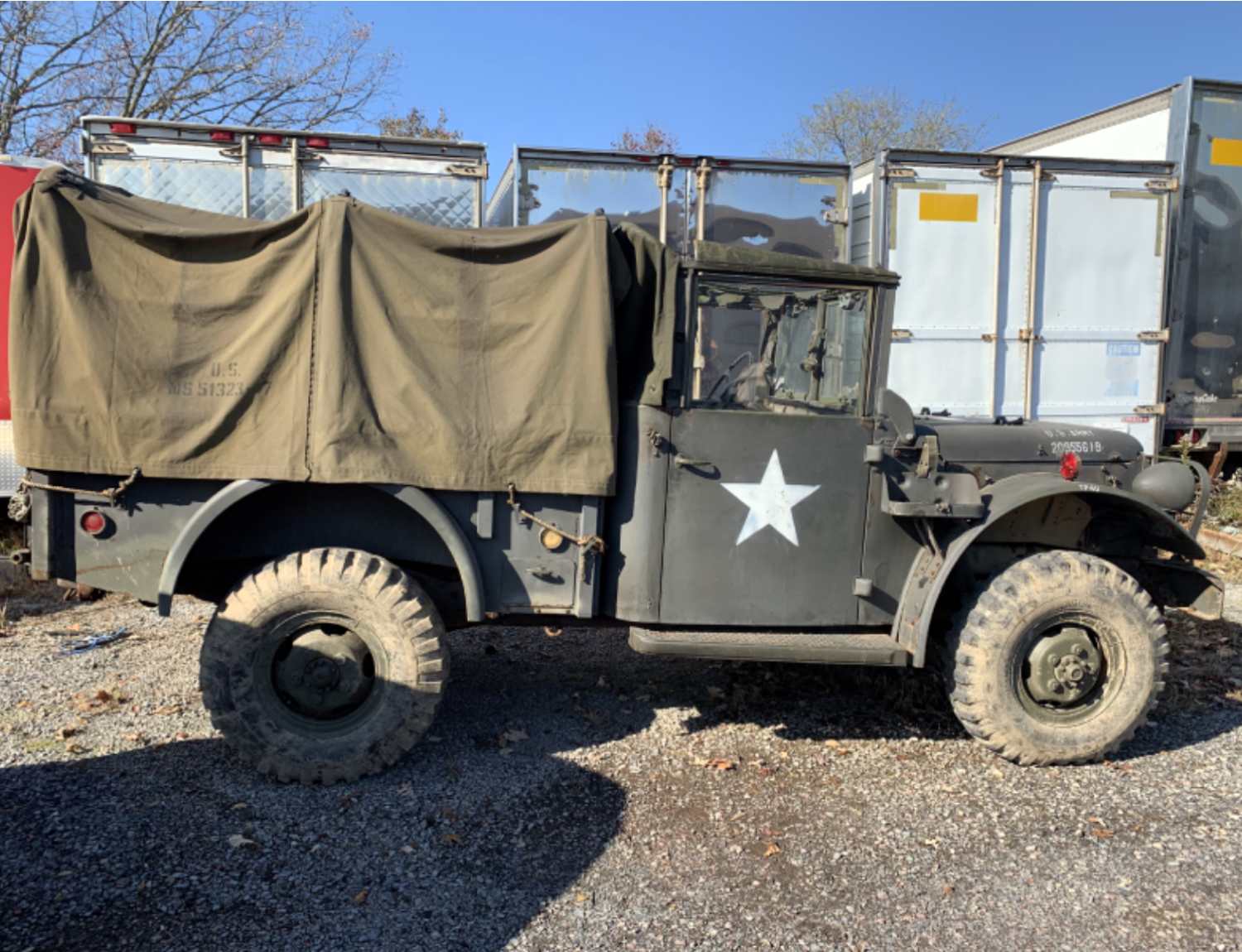 Dodge M37 3⁄4-ton 4×4 military truck
Dodge M37 3⁄4-ton 4×4 truck. This was Dodge's follow-up to their successful WC Series from World War II. Introduced in 1951, it was used extensively by the United States armed forces during the Korean war. It's a cool truck.
This particular example is in good solid usable condition but would benefit from some cosmetic improvements. Due to arrive in UK on 01/06/2020.
Please call to register your interest.
All viewings by appointment only.
Contact us to arrange your viewing using the form below…
An old-fashioned phonecall works too! Call Ross on: +44 (0) 7790 007087