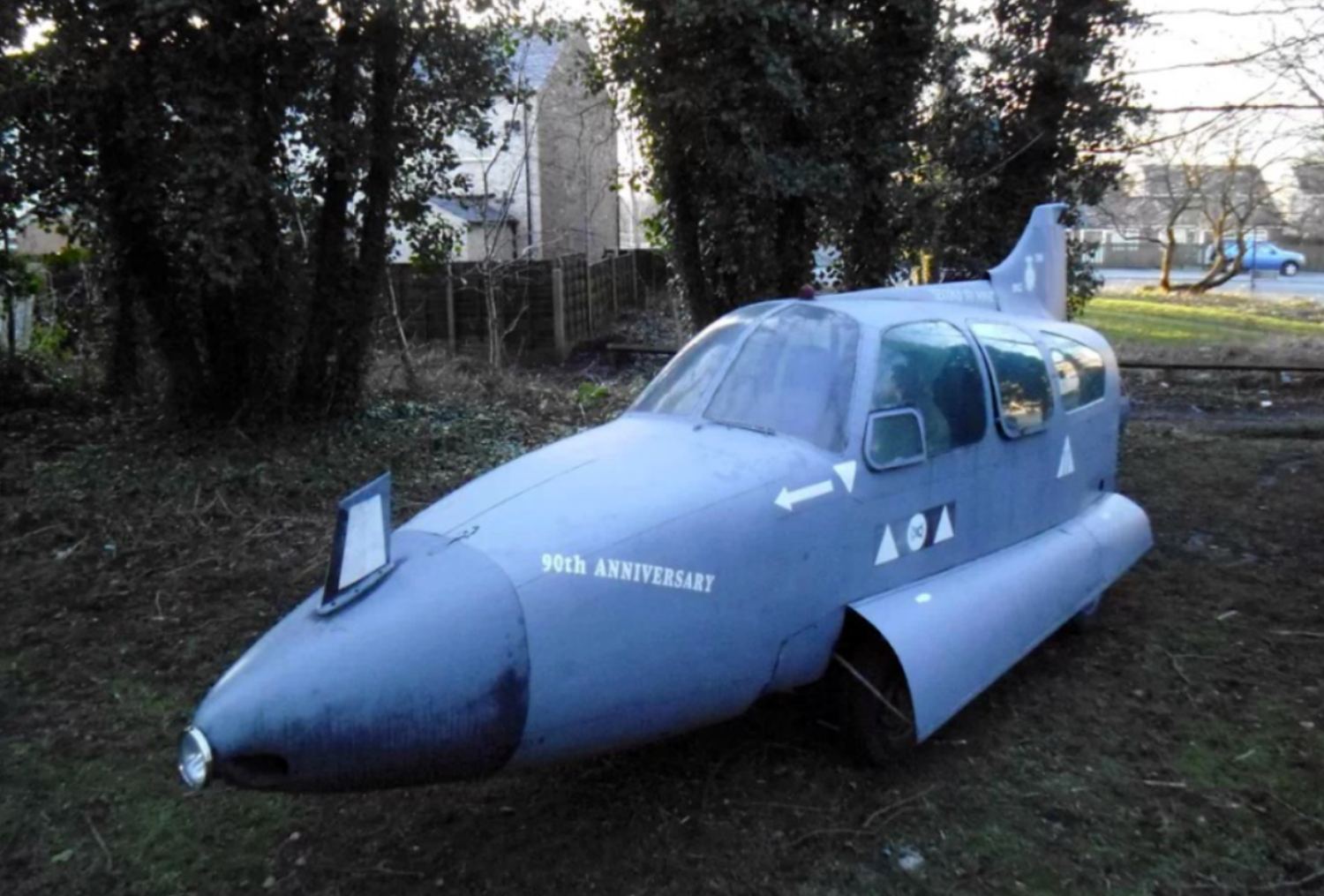 Beechcraft B55 Hijet Plane
Beechcraft B55 Plane Mounted on a Daihatsu Hijet Van Chassis
Since purchasing the vehicle I have spent a LOT of time and money on it. Initially it was built by a technical college but they only really started the process and it wasn't properly built. It certainly wasn't safe. Since then I have had it professionally attached to the chassis. New floors have been made and considerable fabrication has occurred to hold on the rear Rolls Royce propulsion jet. It's a real once and quite heavy. Please don't ask if the jet engine works! We have also recently done a lot of work including the construction of a roll cage so we can get seat belts mounted for road use/general safety.
The plane has VIN tags but no V5. Call me about this if you want to use it on the road. You can get a daytime only MOT but I also have lights ready to include with this and modified fire extinguishers that have been adapted to go on the plane.
I've had the radiator recored and the fuel tank has been treated for rust but they need fitting. It will need to be recommissioned as it's been off the road for some time but the engine was fine last time we used it. The tyres are mostly scrap but these are simple things.
All viewings by appointment only.
Contact us to arrange your viewing using the form below…
An old-fashioned phonecall works too! Call Ross on: +44 (0) 7790 007087