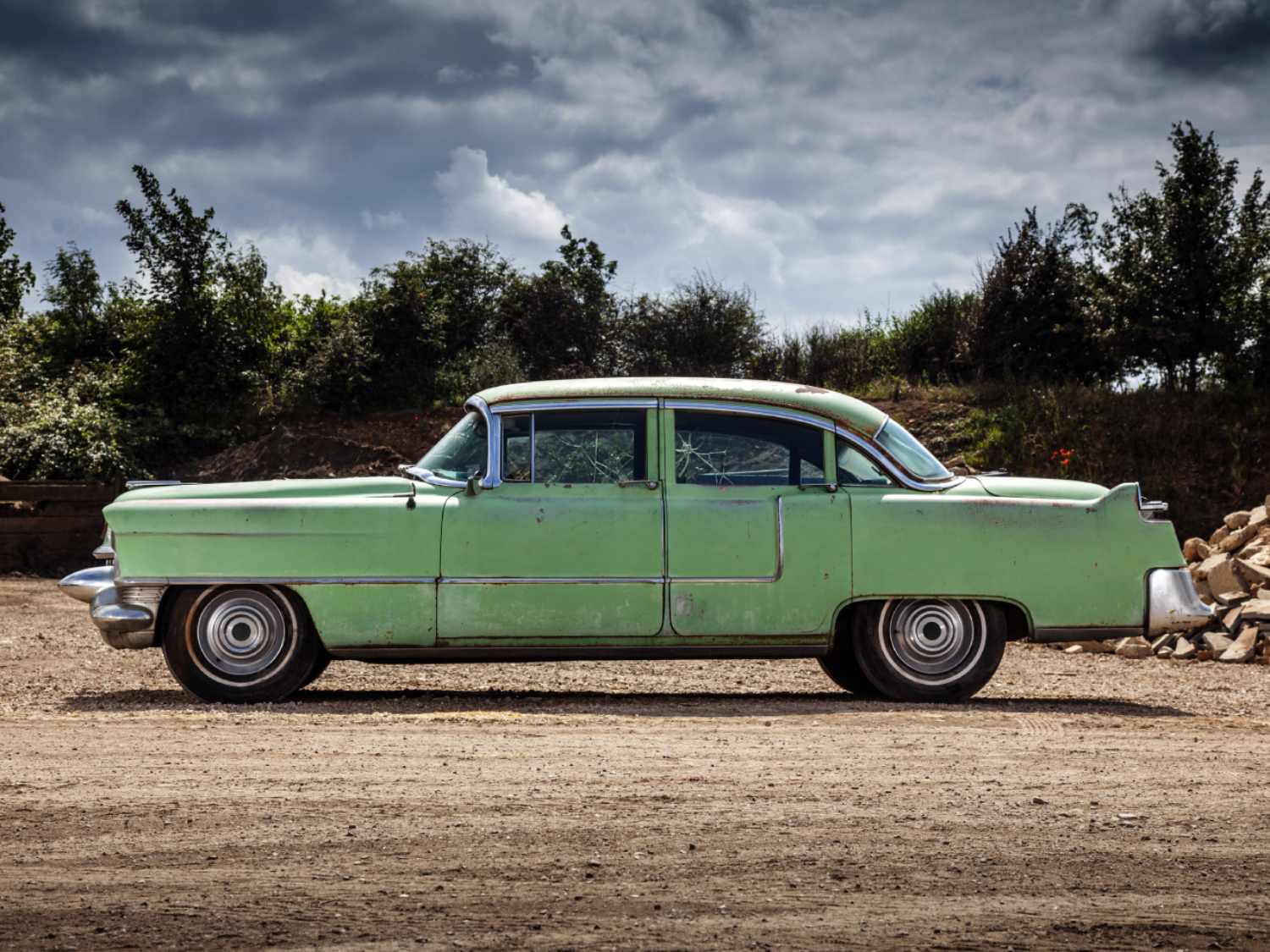 1955 Cadillac Sedan Fresh in From San Diego – Solid Car for Restoration
Up for your consideration is this iconic '50s Cadillac fresh in from California. The car is a matching numbers survivor having never been restored but is now in need of a cosmetic refresh.
This is an ideal candidate to run with the existing patina which is pretty cool. It will need a repair to the bonnet or a new bonnet due to rust and there is some minor rust around the rear screen but overall is good.
The front and rear glass is fine but the side glass will need to replaced. It's flat glass though so can be cut at any glass suppliers. The car need new tail light lenses so I bought some in America which come with the car.
I'm told that the car will run from a can but needs a new fuel tank. You won't be driving it home at this point.
It will need things like new door rubbers etc which alongside the new glass will really freshen it up.
I've applied for a V5 this week so the car should have a V5 in the next week or so.
Priced to sell as this is a lot of classic Caddy for not huge money.
All viewings by appointment only.
Contact us to arrange your viewing using the form below…
An old-fashioned phonecall works too! Call Ross on: +44 (0) 7790 007087