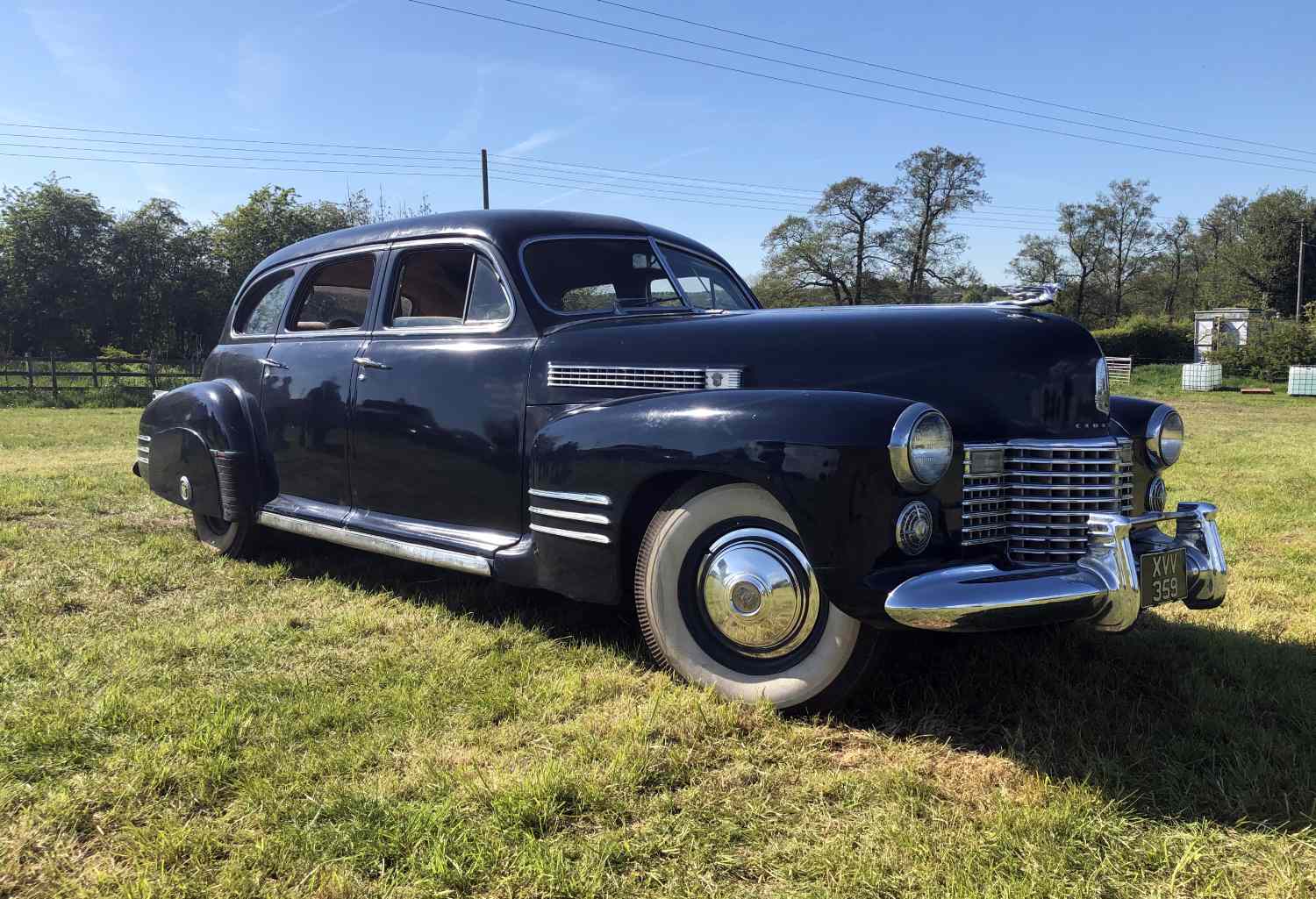 1941 Cadillac Series 62 Formal Limousine
Offered for sale is this wonderful old pre-war Cadillac Limousine. I imported the car from San Diego a few years back. It was in the San Diego area most of it's life from what we can gather. There is some San Diego Cadillac Club paperwork and membership badge with the car.
Since importing the car we have UK registered it with a current V5. We have also fitted a new 6 volt battery and had the carburettor professionally rebuilt. The fuel tank was also removed, cleaned and refitted.
The car starts and runs well. The gearbox is working well and the clutch. The car pulls very well through the gears and is very smooth.
Cosmetically the chrome is good bar for one small piece on top of the bumper that would be easy to do. The paint isn't perfect by any means though and in an ideal world would be resprayed. It could be partially resprayed and blown in where it needs it. In terms of the cars structure it is incredibly sound. The battery box is the only part of the car that has rust. Everything else is rock solid. It hasn't had any welding and doesn't need it.
The interior is a story of two halves. The front is in good condition as it is and the leather has a nice patina. The back is also original but after 78 years of action it needs to be redone if using for formal hire. In some ways it would be a shame to lose the originality but as a wedding car or formal hire car it needs to be right. You could overlay a blanket or similar as a temporary measure.
The middle row of seats fold out of the floor like a Daimler Limo. It has an electric partition but it is currently inoperable.
It is a stunning looking vehicle that would be great for wedding work or proms. The crest on the front that's missing is in the car it needs putting on.
To make an
arrangement to view please give me a call…
The car is in Ashbourne, Derbyshire if you want to view it.
No warranty it's 78 years old…
Please bear in mind the car is around 20 feet long!!
All viewings by appointment only.
Contact us to arrange your viewing using the form below…
An old-fashioned phonecall works too! Call Ross on: +44 (0) 7790 007087