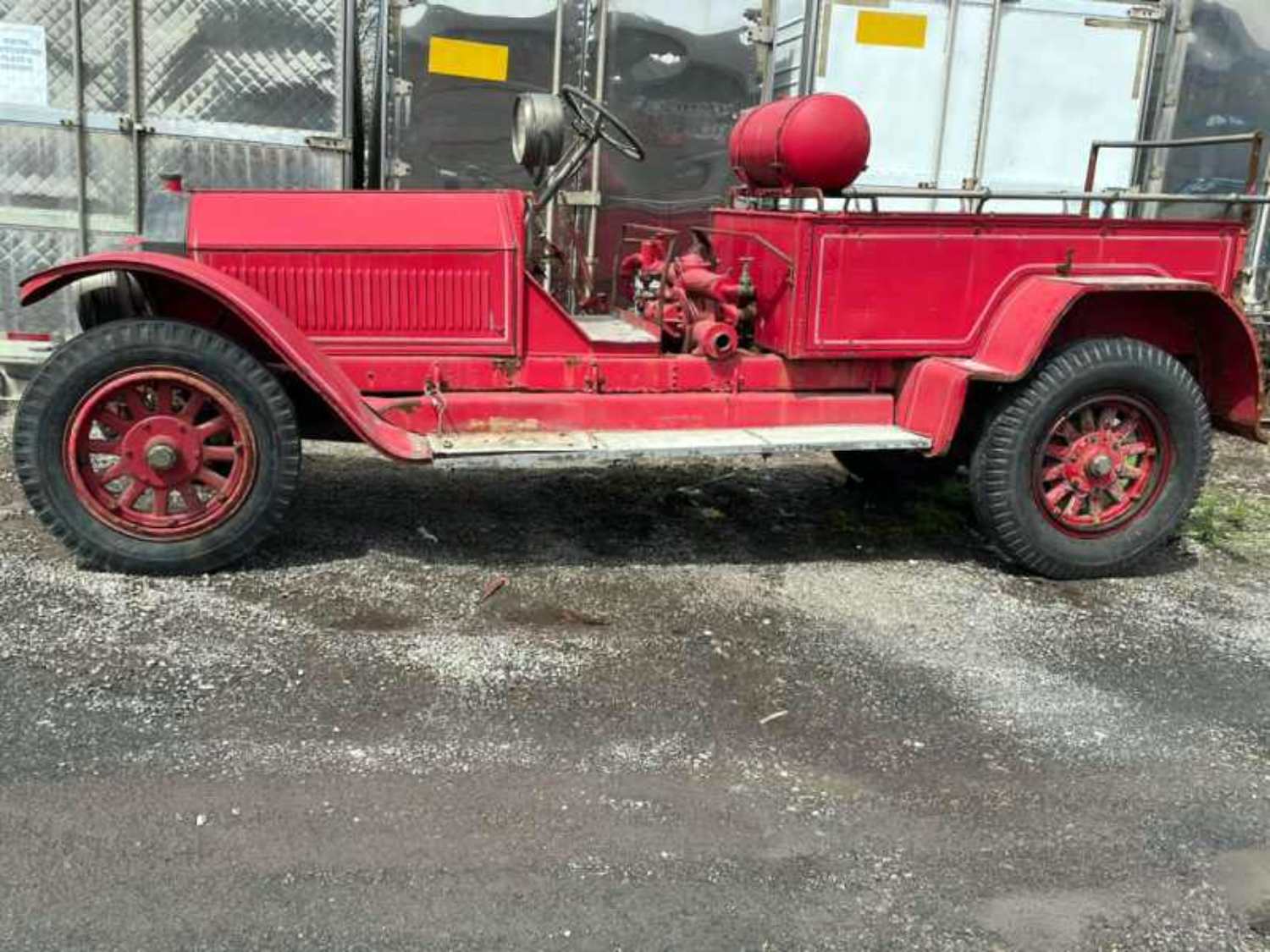 6 Cylinder 14.5 Litre Chain Drive
Up for your consideration is this extremely rare American LaFrance chain drive fire tender. Made in Elmira New York in 1926. The vehicle is a barn find restoration project in need of recommissioning. The engine is free turning. One of the hickory wheels has some rot so I have sourced a replacement which comes with the vehicle. I have also sourced a lovely oval fuel tank which will come with the vehicle. This is so the new owner can convert the vehicle to a speedster. This is the path taken by many on these vehicles.
I have sold a number of these LaFrance vehicles now as I have networks in America who help me to source these vehicles. As you can imagine being circa 100 years old they are getting hard to find now. This model has a T Head 14.5 litre straight 6 engine that runs on a distributor or magneto or both ignition system. I guess this is belt and braces if one ignition system fails the other still enables functionality.
The appeal of these vehicles is the scale of them, plus the super sized engine and chain driven propulsion.
This vehicle is still in the USA. It will be coming to the UK eventually but I would like to secure a deposit on the vehicle before shipping to help with the cost of getting it over. The price is slightly negiotiable and a deposit will help. I can provide references for any interested parties as I have been shipping for almost 12 years now.
The price includes registation and delivery to your choice of UK address. Northern England and Scotland may require a conversation as this will come into Southampton.
For an informal chat about the vehicle please don't hesitate to contact me.
All viewings by appointment only.
Contact us to arrange your viewing using the form below…
An old-fashioned phonecall works too! Call Ross on: +44 (0) 7790 007087