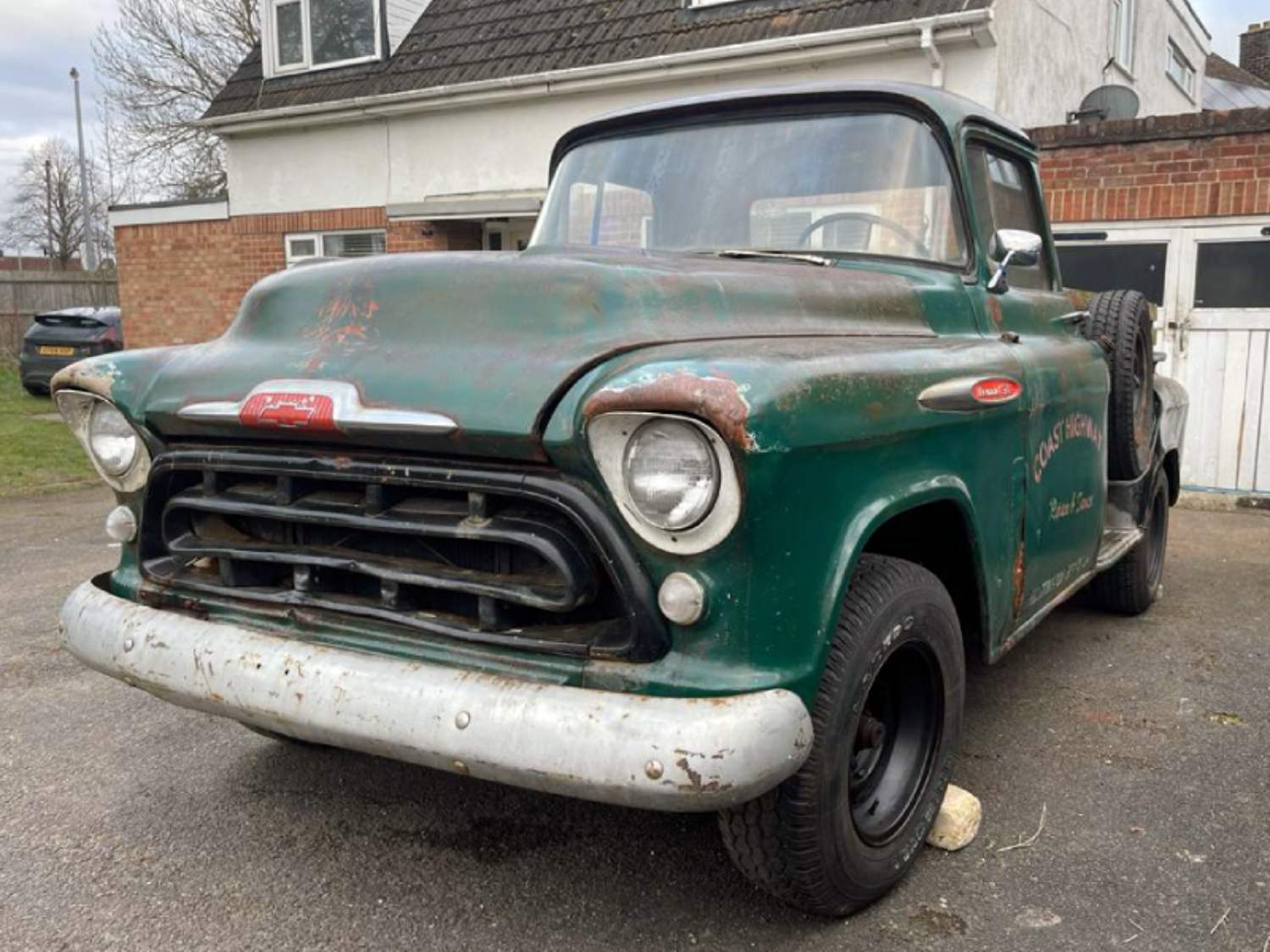 Up for your consideration is this iconic old truck. Currently a rolling restoration this vehicle will need work before it can be used again on the road. Good news though it will be tax and MOT exempt once back up and running.
The engine turns with good compression and the previous owner told me he has had the truck running with fuel down the carb.
It will need work on the brakes and fuel tank will need reconnecting. It will need a battery and is bound to need some wiring doing. It could be used without welding but I would also remove the back and do some work to the cab if it were me. The chassis has surface rust and would benefit from blasting and painting, this would future proof the vehicle.
All parts are readily available for these. The original bench seat is present but is knackered. I have a bench seat in good condition that I can include.
The wheels are detroit steel style banded steels which are cool. There is some cool old school pin striping and signwriting.
Delivery possible please call me for a quote.
All viewings by appointment only.
Contact us to arrange your viewing using the form below…
An old-fashioned phonecall works too! Call Ross on: +44 (0) 7790 007087