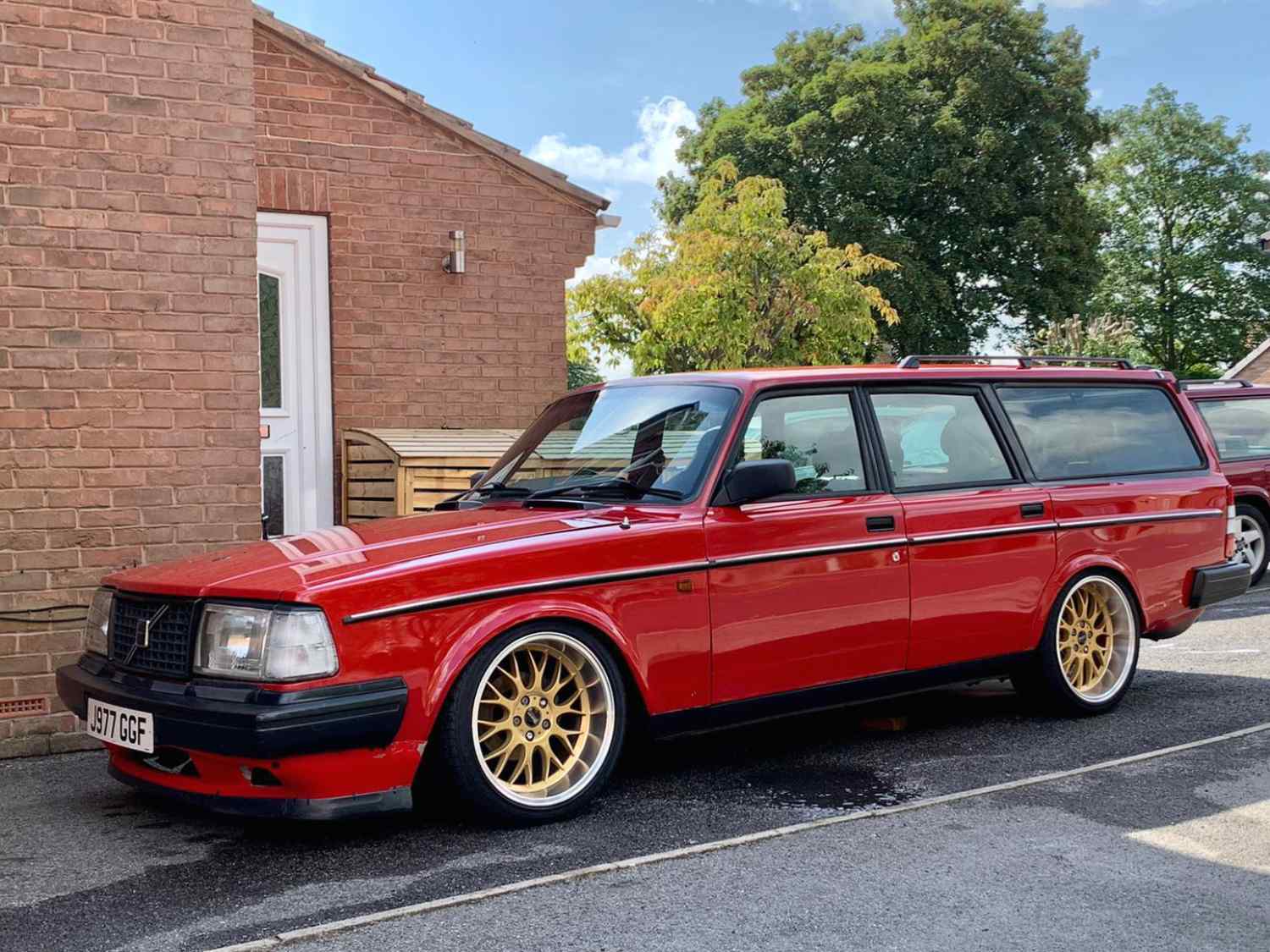 1992 Volvo 240 Estate Torslanda
This is one of the coolest cars for sale in the UK today. Owning and driving this car is quite an experience. 320hp and only 1550kg. Rear wheel drive and no traction control.
This car is awesome. It turns heads everywhere and blows all but supercars away on the road, especially on mid range performance when overtaking. I've even had people leave notes on the window saying whoever owns this car must be really cool. haha
We rented this car to the BBC for their program Gassed Up. In order to satisfy their safety requirements a full custom roll cage was made and fitted. This remains in place. Therefore it is currently a two seater. I have the rear seat still which will go with the car. Obviously this is now an ideal track day car. Or just a weekend thrasher.
This is what has been done:
B230fk engine and m90 gearbox swapped
Fully rebuilt engine in 2018 with new forged rods, piston rings, bearings etc
Ocean Super DTM Wheels 18×8.5 et6
Mamba Td04-20t turbo
V cam
Do88 radiator and hoses
Large Mishimoto fan on switch
Do88 intercooler and pipework
470cc injectors
AEM afr gauge
Genuine Bosch 3 inch maf
Sachs 6 paddle clutch
Single mass dog dish flywheel
2.5 inch classic swede exhaust system
Classic swede coilovers front and rear
Bilstein rear shocks
Fully polybushed
Adjustable panhard bar
Strengthened torque rods
Front brakes are all quite new with ebc red stuff pads, ebc discs and braided goodridge hoses
Steering rack only a few years old
Corbeau bucket seat
Nardi steering wheel
Egg crate grille
Custom roll cage by SHP Engineering
This YouTube video will show you the car:
https://youtu.be/i4kHD2hurGg
Now the important bit. The head gasket has gone and although it still runs it would be foolish to do so. It needs the head off and skimming as well as a full flush through and check over. I sincerely believe this is the only issue but I can't guarantee this. Why am I not fixing it? I have dozens of cars around me and only one part time mechanic until I outsource. I just haven't got to this and don't know when I will. We can fix it for you via our restoration/engineering partners over at Project Heaven.
To come and see it or to discuss further give me a call.
Delivery possible anywhere in the UK.
All viewings by appointment only.
Contact us to arrange your viewing using the form below…