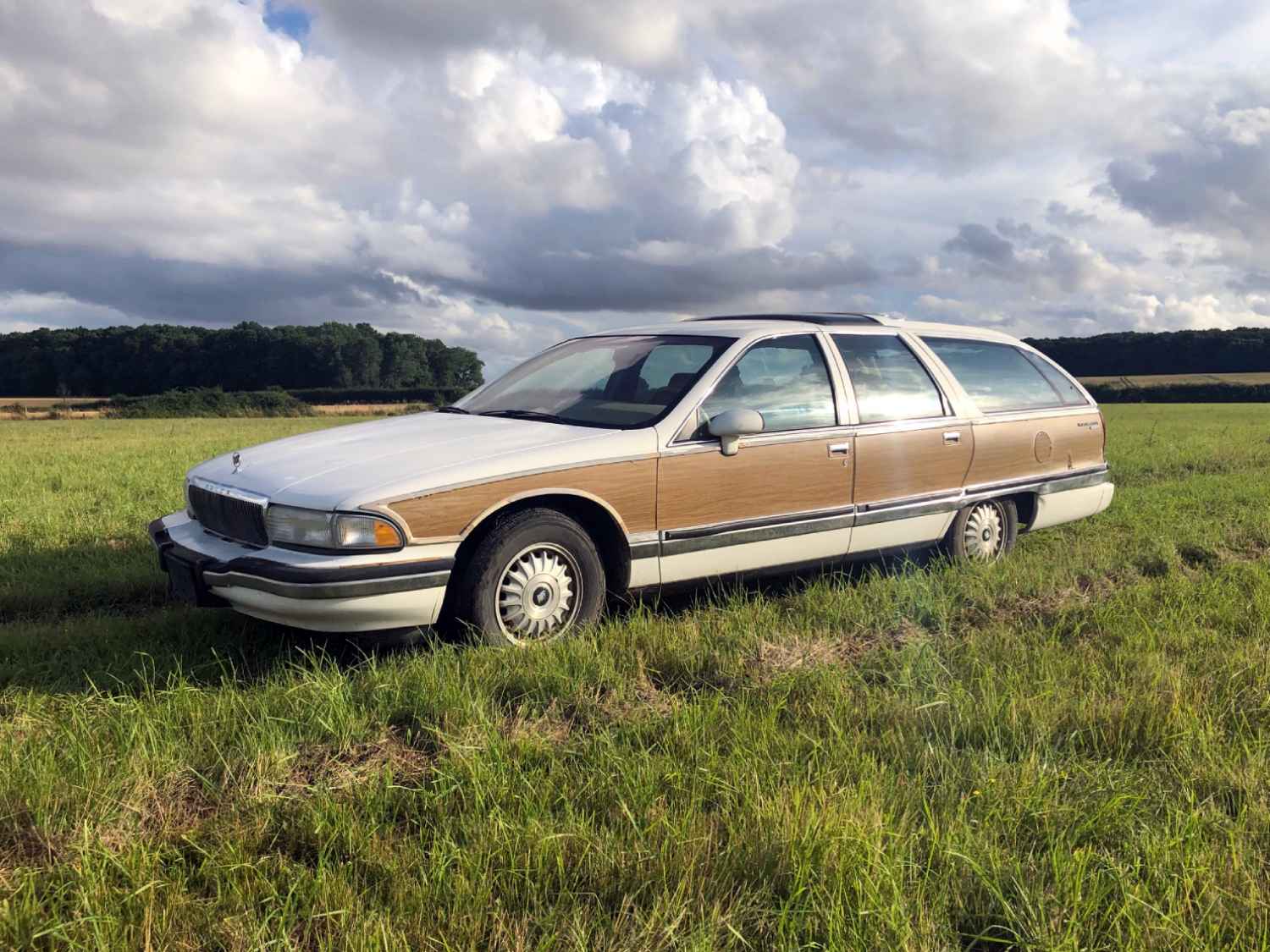 I forgive you if you think this car is crap. It will never win a beauty contest but it's arguably the best car ever made. No I'm not on the whacky baccy or the ale… read on…
In terms of a car doing what it says on the tin this car is hard to surpass in all the history of motoring.
Why? Because it just quietly gets on with being brilliant. Small block Chevy V8 which surely needs no introduction. 700 R4 gearbox. Most comfortable seats ever. Incredible suspension. Ultimate reliability. I would drive this thing anywhere without hesitation. It's already done 323000 miles and it's barely worn in. To be fair though it has had a new gearbox but no diff whine and engine is good with good oil pressure. It steers straight it brakes straight it goes well it's got 9 seats it can take an 8 x 4 sheet in the boot… it's just epic.
If you don't believe me take a look at the owner reviews here… can you tell me a car with better owner reviews?
https://www.kbb.com/buick/roadmaster/1992/
All viewings by appointment only.
Contact us to arrange your viewing using the form below…