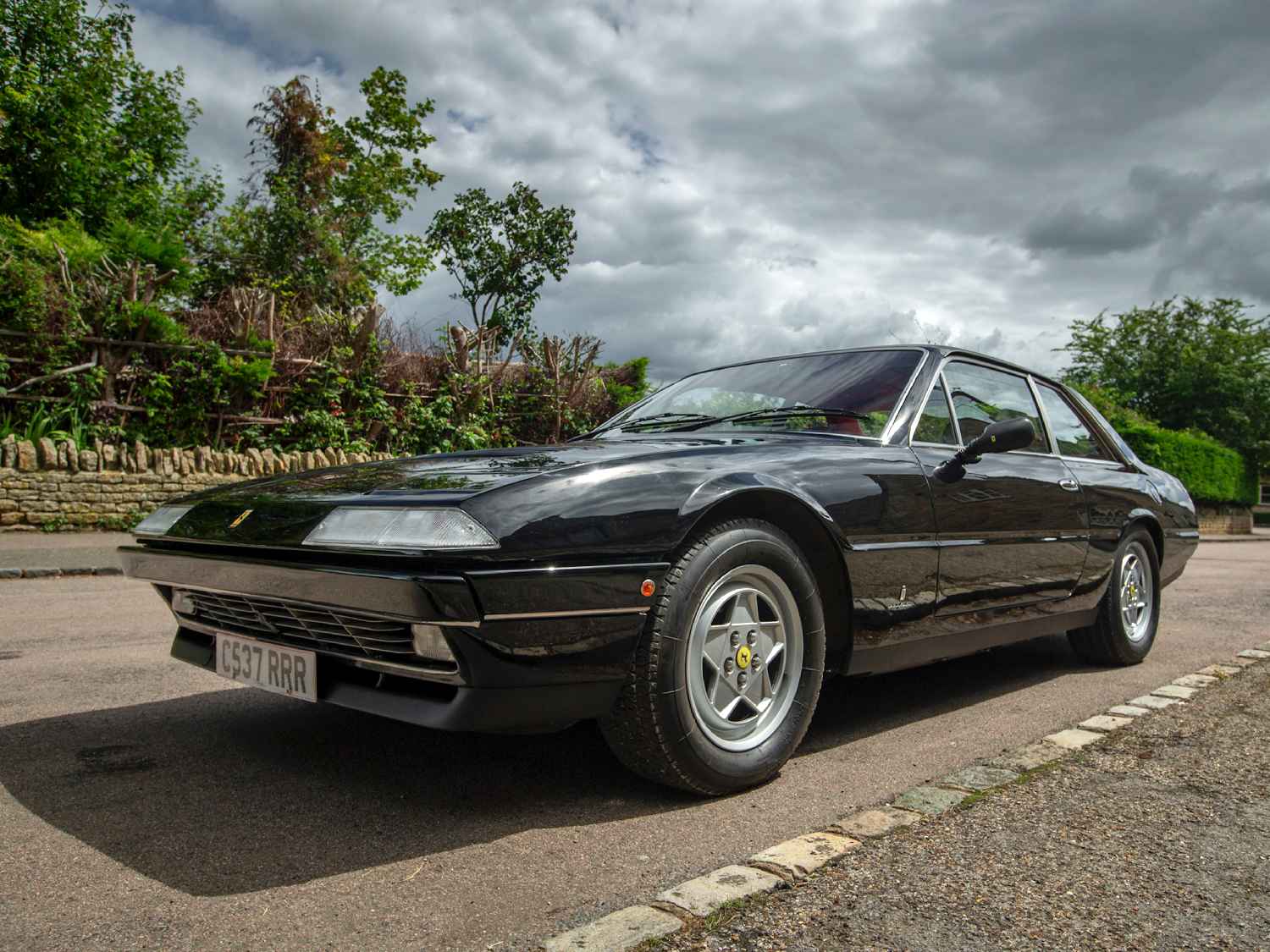 This stylish Ferrari 412 is finished in solid black with red leather interior. The 412 was designed by Leonardo Fioravanti of design house Pininfarina. It has covered 73,491 miles from new. Only 576 Ferrari 412 models were ever made and they are increasing in value. They are better cars than the previous 400 model.
This particular car was originally ordered by English entrepreneur Peter de Savary and is believed to have been lost in a game of golf! It has recently been fitted with a full stainless exhaust system which sounds superb as a V12 should.
Buying a specialist classic Ferrari needs careful consideration. I'm pleased to say that you can buy this car with confidence as I have just spent £6000 at my local Ferrari Specialist having the car gone through from front to back.
The dashboard was untidy with some poor historic repairs so I had it retrimmed in black leather. It's all been out and gone through. Any dodgy or questionable wiring was also sorted at this time.
The rear parcel shelf was also retrimmed in perfect matching red leather. The car had some minor welding underneath to make it absolutely rust free. This was all done to the highest possible standard and properly painted as well. The boot lid also had some minor rust which we sorted properly. Lots of little things were fixed like a new factory spec amplifier for the radio. There is a two page long list of work completed to make the car properly presentable for use today, (available on request). This really is a fantastic weekend car.
It comes complete with the original service book, original handbook, receipts and MOTs.
I believe it is priced very competitively for a car that's been properly prepared for sale.
For an informal chat or to come and see it please give Ross or Chris a call.
All viewings by appointment only.
Contact us to arrange your viewing using the form below…