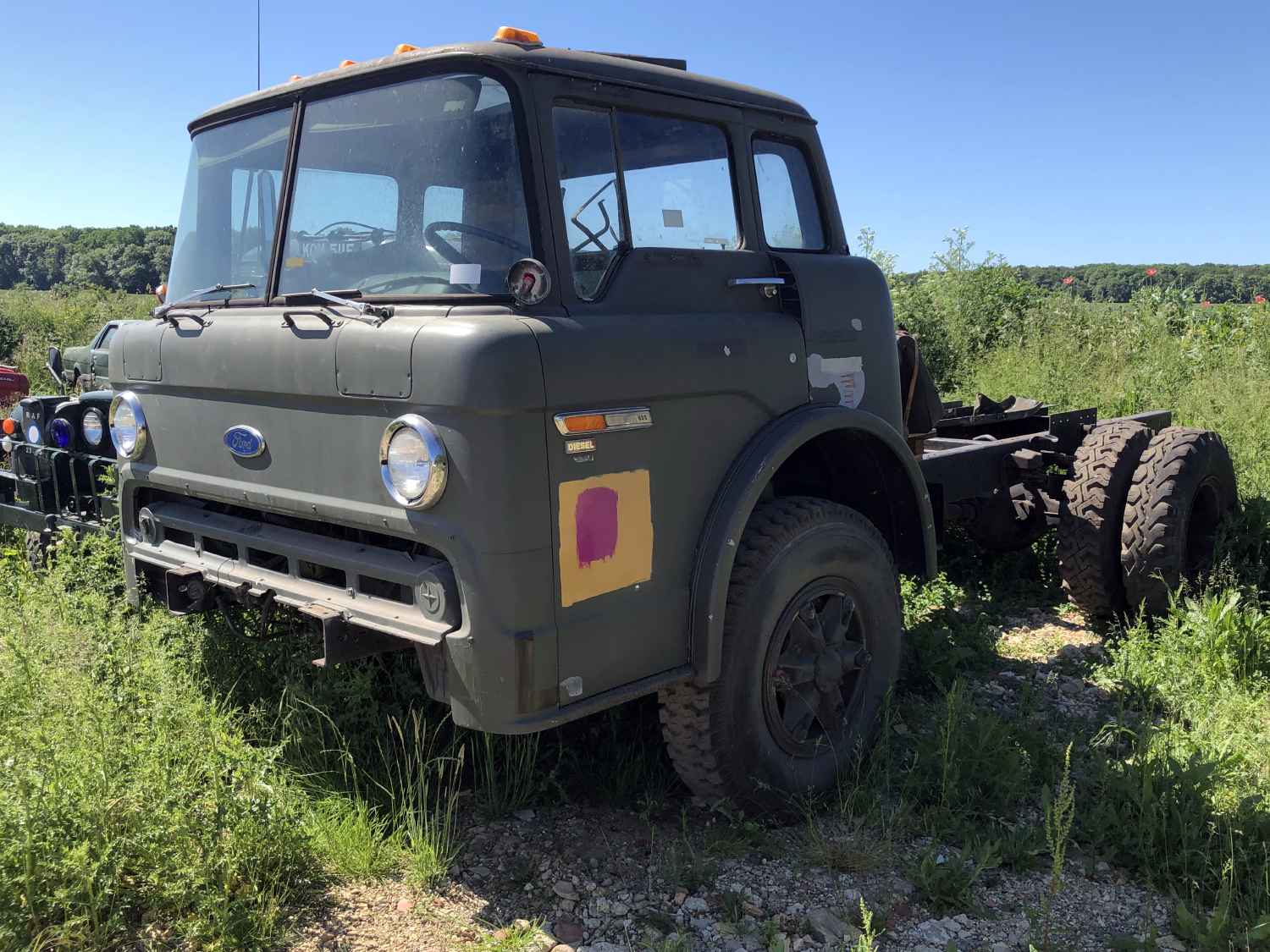 8.2L V8 Detroit Diesel with three speed Alison Auto Box
If you're an old school V8 diesel lover this truck could be for you! Add in one of the most desirable old school bullet proof auto boxes and you're in diesel heaven!
This was imported by the US Military and only ever used on private land. It has never turned a wheel on a UK road since it arrived in 1985 or thereafter. Only 3,500 miles from new.
These trucks are rare in the UK and one sold for £10,000 on eBay UK last year. I'm not asking 10K because this one needs some welding on the cab floor and on the roof. Not scary. We could do it for the new owner if required but we could not start this work for a number of weeks as our workshop is booked up.
The truck runs well and aside from the brakes could be used on the road now. The fluids have recently been changed in the engine and gearbox. Brakes need going through.
This would make an awesome car transporter truck and I'm currently registering it as a 7.5 tonne so people who passed their test before 1997 can drive it.
Otherwise you will need a HGV to drive this. Road tax will be approximately £15.00 a month and it will be tax exempt in 54 months from now.
The bumper missing in the pictures is present and two bench seats.
This would make a good car transporter truck. It would be tacho exempt if used privately or even tacho exempt if used commercially within 100KM from base.
To come and see it please give me a call.
Delivery possible maybe at the asking price for free depending on how far…
All viewings by appointment only.
Contact us to arrange your viewing using the form below…