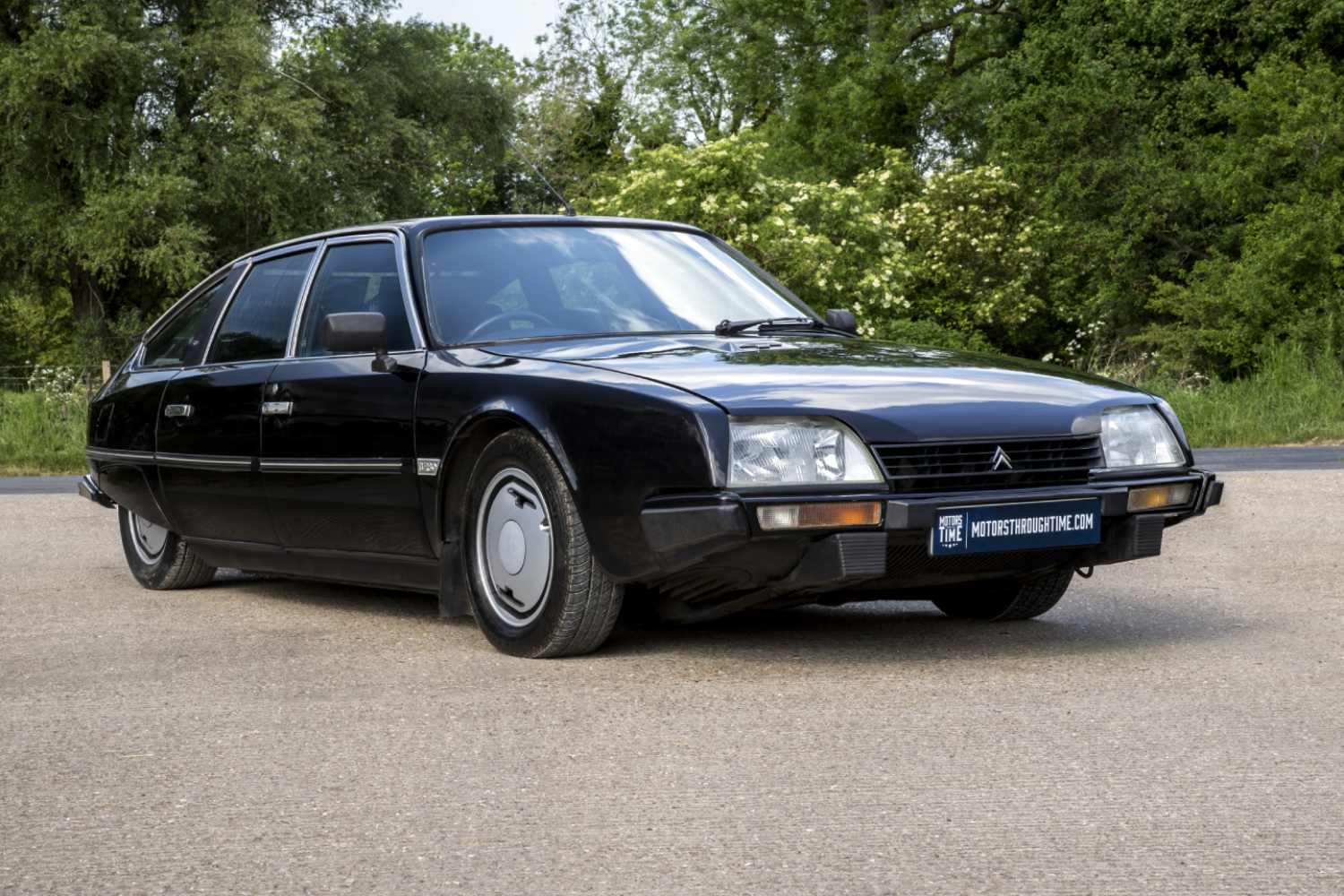 Up for your consideration is this epic Citroen CX25 GTI Turbo in lovely condition both inside and out. It's far from an obvious GTI car and your average bod on the street would inevitably overlook it as a weird old car. It is weird I'll grant you that but it's also – TOTALLY AWESOME!!!!!!! Once you're inside the car everything is quirky but ergonomically placed.
Next up start the car and await lift off! Once the suspension is up you're ready for the off! This car will fly up to whatever speed you like with ease. It's not stratospherically rapid compared to some fast modern cars but the way it moves is really cool. It would surprise some people. The gearbox is slick and its very smooth. Then there's the seats. Take a look at them. In as new condition they are as comfortable as any other car seats I've sat in. As a dealer this includes Rolls Royce's etc.
Onto the boring but important stuff. It has had seven registered owners from new and is offered with 93,299 warranted miles covered by thirteen stamps of service starting at 900 miles through to 82,000 miles in 2014. It also comes with the a very large file of receipts, MoTs, tax discs, original handbooks and wallet. Has a few modern touches like bluetooth. It doesn't drive like an old car.
It has clearly been looked after and cherished as it should be.
All viewings by appointment only.
Contact us to arrange your viewing using the form below…
An old-fashioned phonecall works too! Call Ross on: +44 (0) 7790 007087