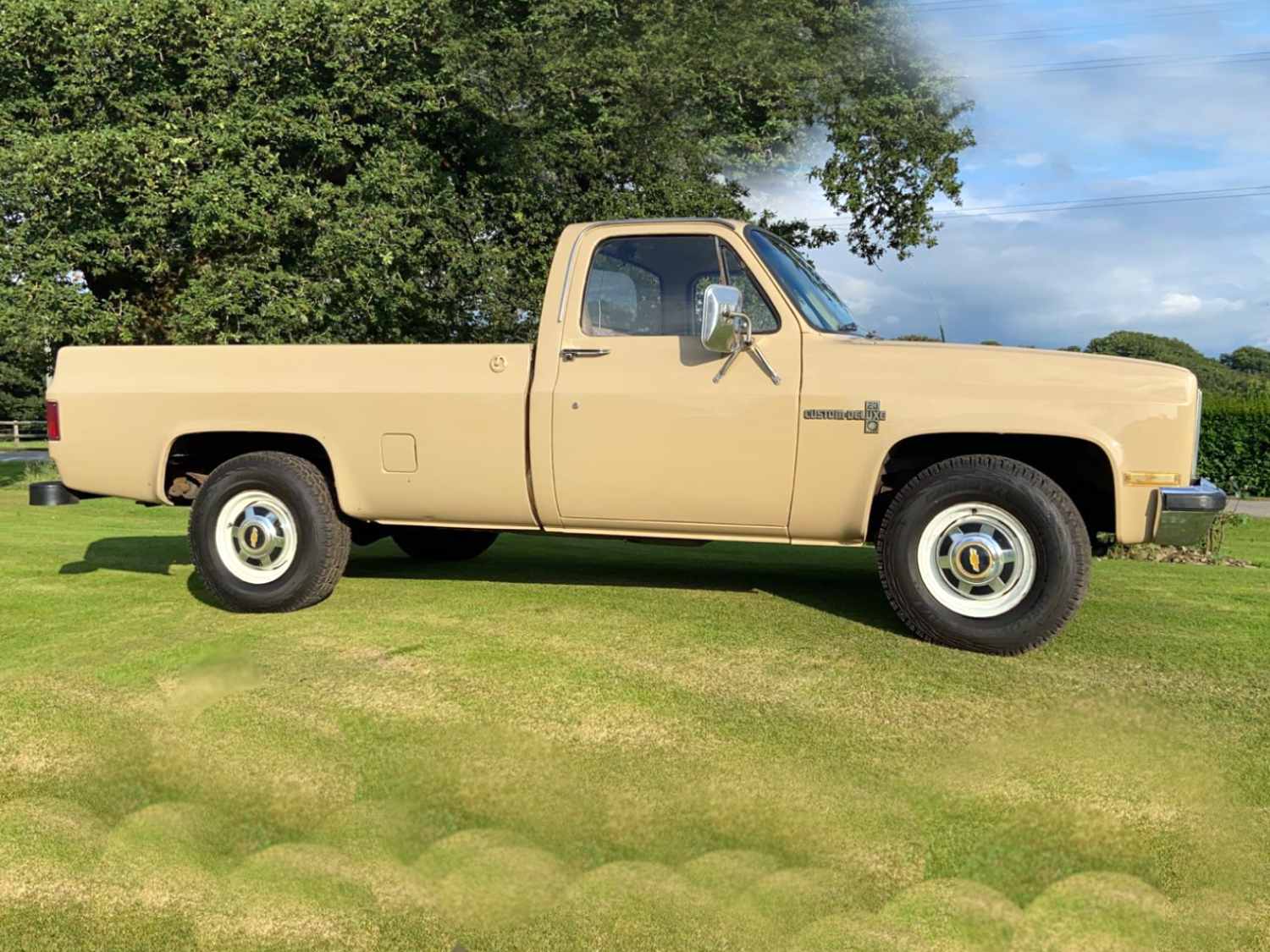 1983 Chevrolet Custom Deluxe
THIS VEHICLE IS LOCATED IN CUBLEY, ASHBOURNE, DERBYSHIRE. NOT STAMFORD. I HAVE CARS IN DIFFERENT LOCATIONS.
This tidy Chevy truck is now ready for sale after having the gearbox completely overhauled in the last few weeks.
The truck is rust free and looks to have had an easy life. It's not bashed about and is very straight indeed. Its low mileage too with only 89,867 miles. I would say this is genuine from the feel of the vehicle.
The 5.7 V8 engine runs well. It has had a new battery in the last few weeks and is now ready to be enjoyed. It drives extremely well.
It becomes tax and MOT exempt on 1st April making it a very cheap vehicle to own once bought. Given it's about to become MOT exempt I haven't put an MOT on it but we can do if that would offer further piece of mind.
This is a bang on trend retro truck that is subtlety cool even in hearing aid beige which suits it really.
A practical classic with a V8 soundtrack. What's not to like? It also has a truck back top with a tailgate that comes with it. We can refit this.
For more info or to arrange a viewing in Derbyshire please do give me a call.
All viewings by appointment only.
Contact us to arrange your viewing using the form below…
An old-fashioned phonecall works too! Call Ross on: +44 (0) 7790 007087