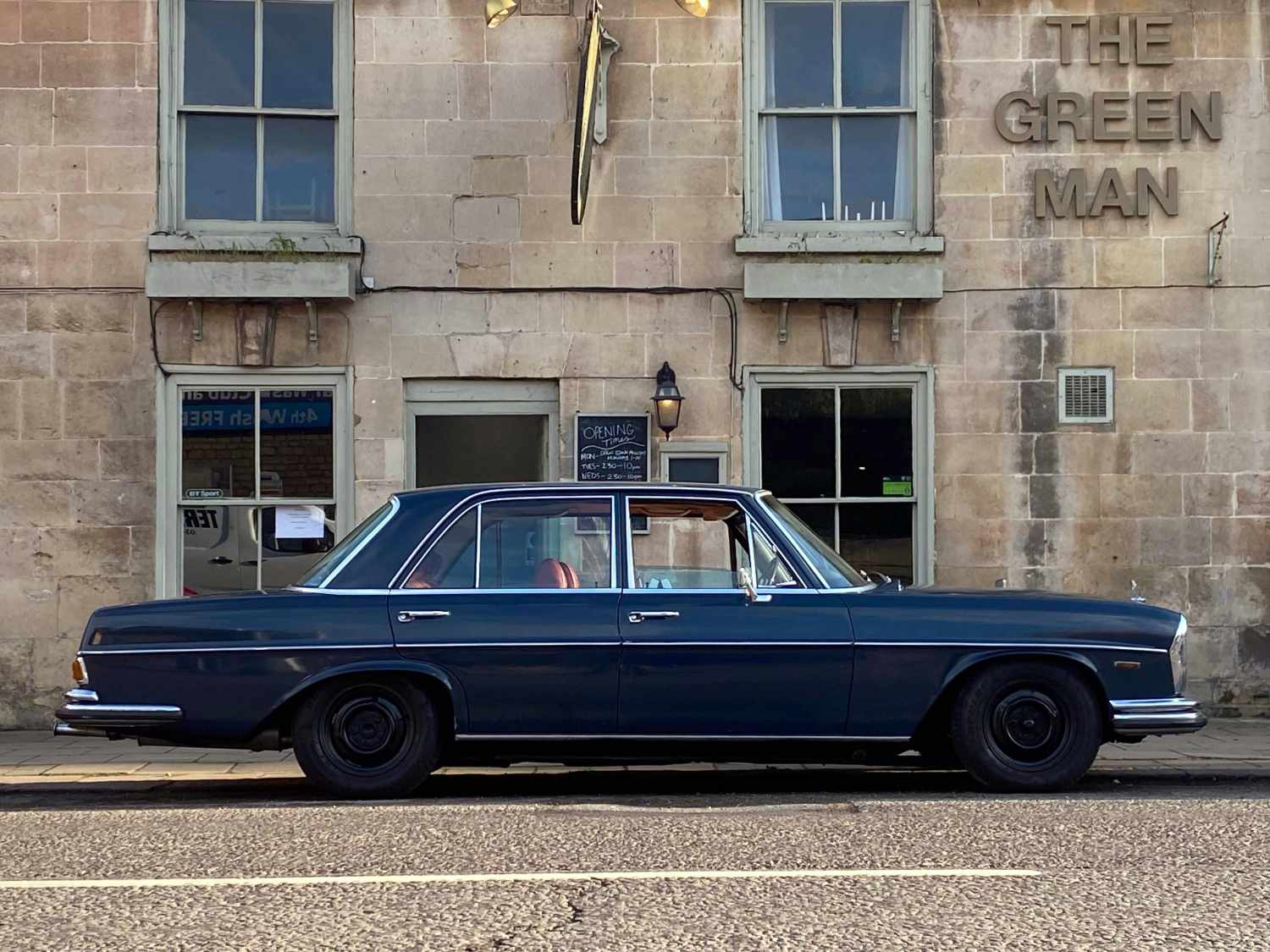 Up for your consideration is this cool old S Class W108 Mercedes. Made from 65-72 the W108 is a class act.
This car is a Japanese import and a solid car. It only has rust on the bottom of the drivers door and this is minimal. The car is otherwise very good in that regard.
The car presents reasonably well and the engine is very strong on it. It is the 6 cylinder but is faster than V8 versions I've had in the past. I don't know if Japanese cars had a higher lift cam, or other modifications but this engine does pull well.
The gearbox currently needs some TLC although this might just be low on gearbox oil. This has just come in so we will check this in the coming days.
The interior is original and therefore a bit tired.
We can supply and fit an air ride kit to the car or it can stay as it is. It has already been lowered.
To come and see the car give me a call. It needs work on the brakes but we can sort this for a little bit extra. Give me a call for a friendly chat about it. I will upload more pics in the coming days.
Delivery possible.
All viewings by appointment only.
Contact us to arrange your viewing using the form below…
An old-fashioned phonecall works too! Call Ross on: +44 (0) 7790 007087