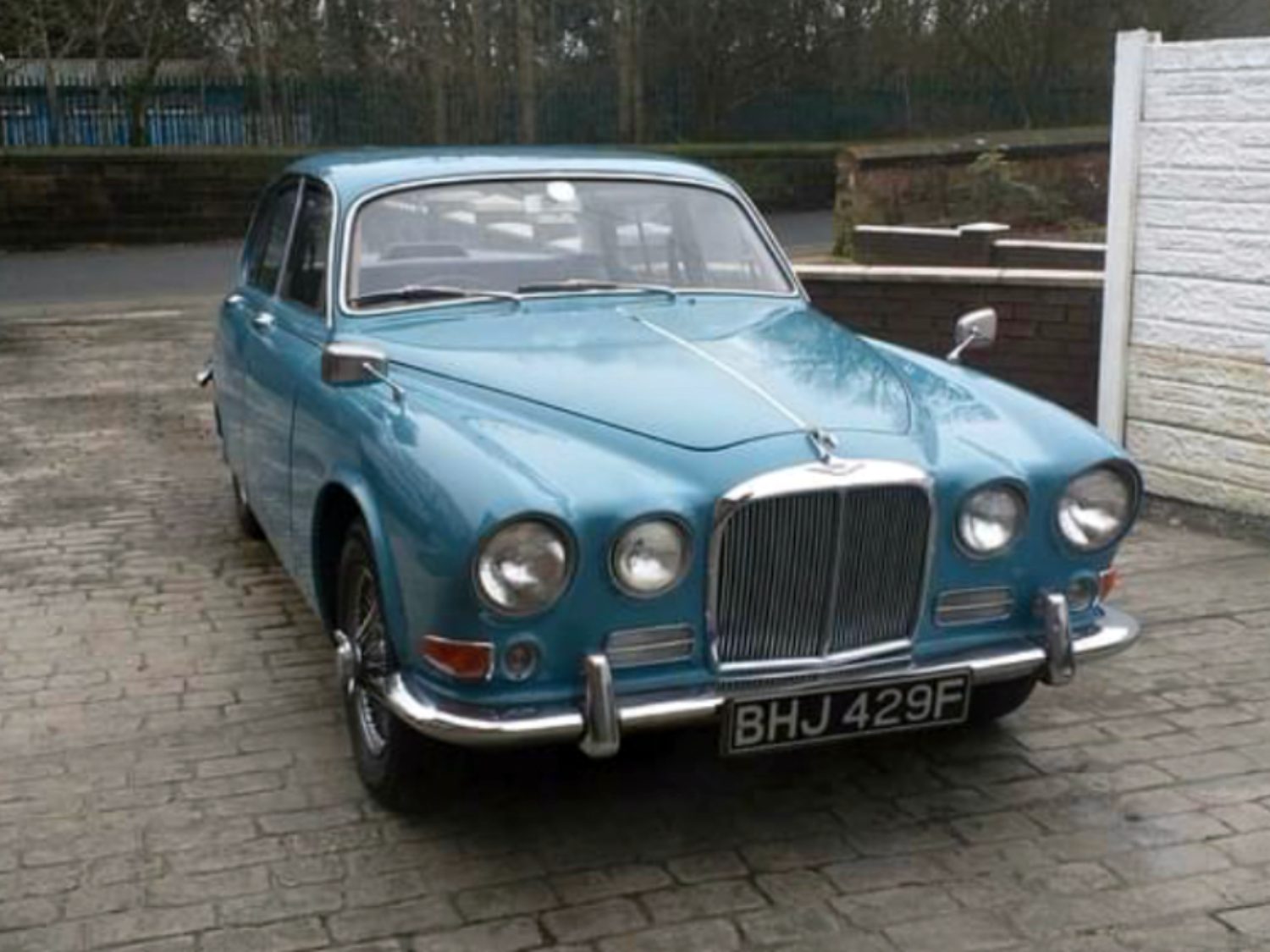 Up for your consideration is this lovely old Jaguar. Many of these suffer castastophic rust. What appealed to me about this car was it being a South African Export model. This means it has spent most of it's life in a dry climate. As a result it has a nice solid undercarriage and minimal rust. There is some rust on the lower offside wheel arch and at the end of one sill. This is isolated rust and simple repair work though. It can be used as is, or I can arrange for the rust to be proferssionally repaired and painted. The car has been repainted at some point in the past.
Mechanically we have done a compression test. One of the six pots was slightly sub optimal but the rest were fine and for an old car its good. We have also changed the spark plugs and drained old fuel. The fuel filters have also been changed. The car is now running as it should be. The gearbox is functioning as it should be. The brakes need new flexi hoses on the rear and we have these on order at the time of writing. It needs two tyres which we will also include if the new buyer pays close to the asking price. Correct tyres for these are expensive.
The interior isn't bad. The rear seats are like new really, but the front are showing some signs of age and splitting of the stitching.
The chrome is respectable, and overall the car presents well. The 420 is a bit of an underdog in many ways but I like them and perhaps you do too?
I'd love to show you the car and go out for a spin. Spring is coming!
Give me a call if you want to come and see this piece of old England.
All viewings by appointment only.
Contact us to arrange your viewing using the form below…
An old-fashioned phonecall works too! Call Ross on: +44 (0) 7790 007087