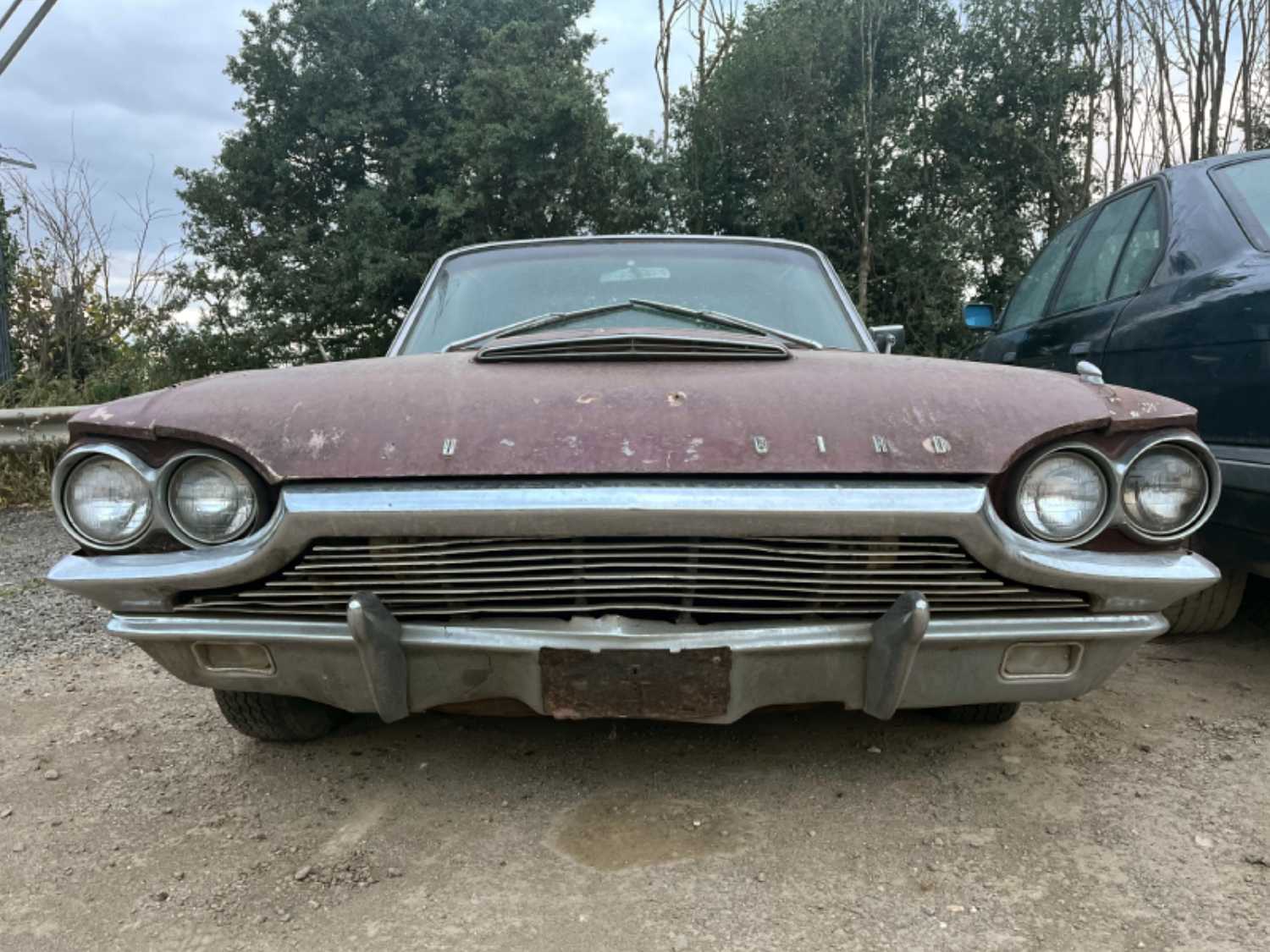 Up for your consideration is this space age Ford Thunderbird.
The vehicle has a big block V8 and as you can see from the photos is a restoration project. If you have little money, but skills in restoration this is a good entry route into owing a Classic American car. It's pretty solid although there is rust around the boot lip. The passenger door is badly dented and ideally you would need to buy a replacement door. A good panel beater might be able to straighten it out though.
It's almost banger money this but that would be a bit of a shame. The car is for sale though and whoever buys it can do whatever they wish with the car.
The interior isn't actually bad. Some leather feed would bring back the seats quite well. The chrome isn't great to be honest and it doesn't run. Some tyres are flat.
It also doesn't have paperwork but we can register the car for you for an additional £250.00 plus the DVLA registration fee of £55.00.
Delivery is no problem just ask me for a quote.
All viewings by appointment only.
Contact us to arrange your viewing using the form below…