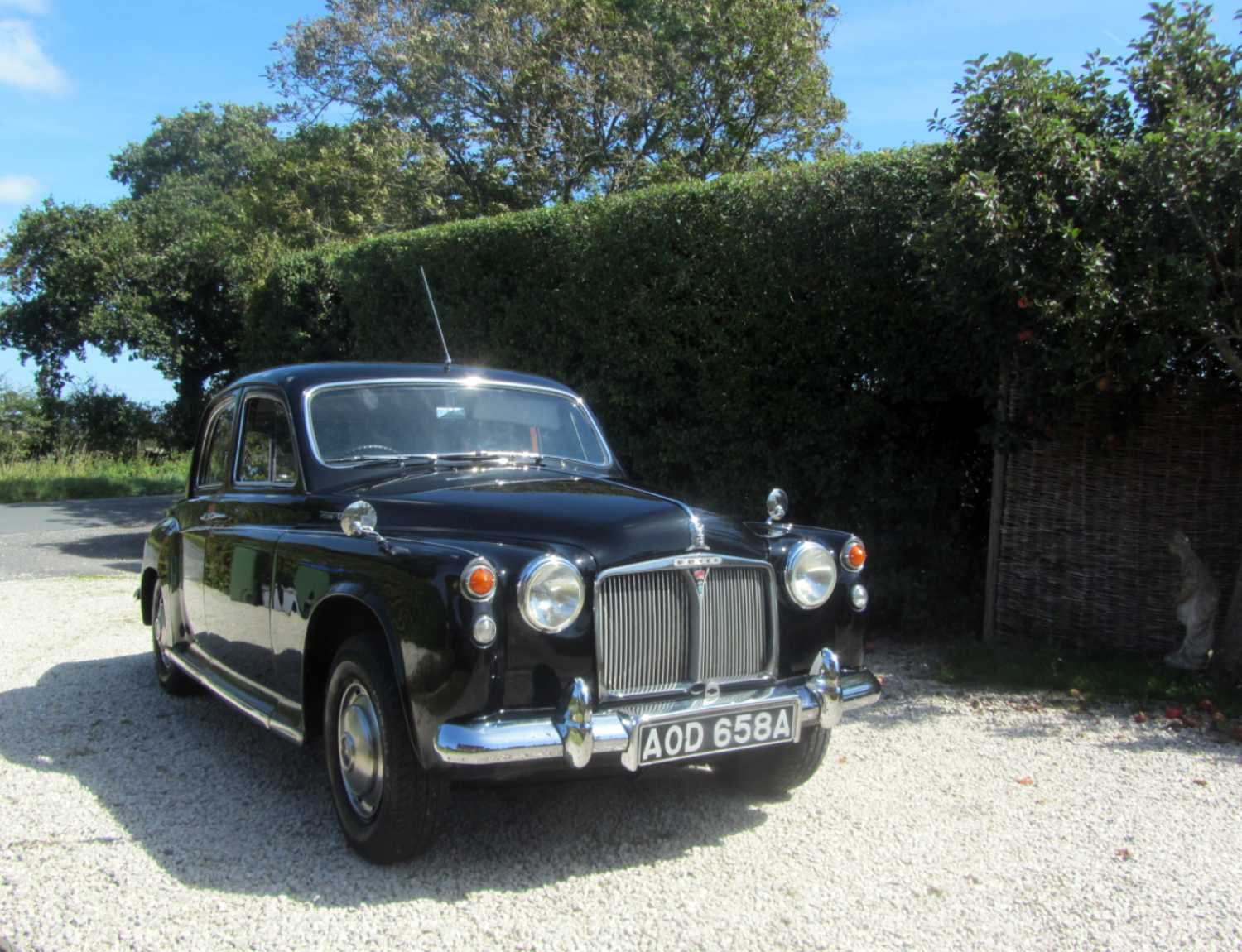 Rover 110 2.6 litre engine
Supplied by Henley's Rover of London in April 1963, this car benefits from the 2.6 litre Rover engine. The colour and overall condition gives the car a presence on the road. The car has a lovely classic and unmolested ambience to it. The interior really is a lovely place to be. It's fitted with overdrive from new and is a reliable classic that can cruise in comfort with the original working push button valve radio to listen to. It has just arrived into stock and was driven to me from a significant distance away without issue.
It's had a lead free conversion to cylinder head. The car itself pres
ents well and has benefited from much mechanical care and has recently had a brake overhaul and £2000.00 spent including new fuel tank,electronic ignition,stainless exhaust and dynamo. It also looks to have had new tyres very recently.
There is a very extensive MOT history back to 1970 and a packed service history folder and heritage certificate comes with copy instruction manual and toolkit. There are lots of old photos available too.
This is a very nice example and worthy of consideration. It's the best I've had with a good colour combination that suits the car. It's not perfect but is a good solid old English classic.
All viewings by appointment only.
Contact us to arrange your viewing using the form below…
An old-fashioned phonecall works too! Call Ross on: +44 (0) 7790 007087