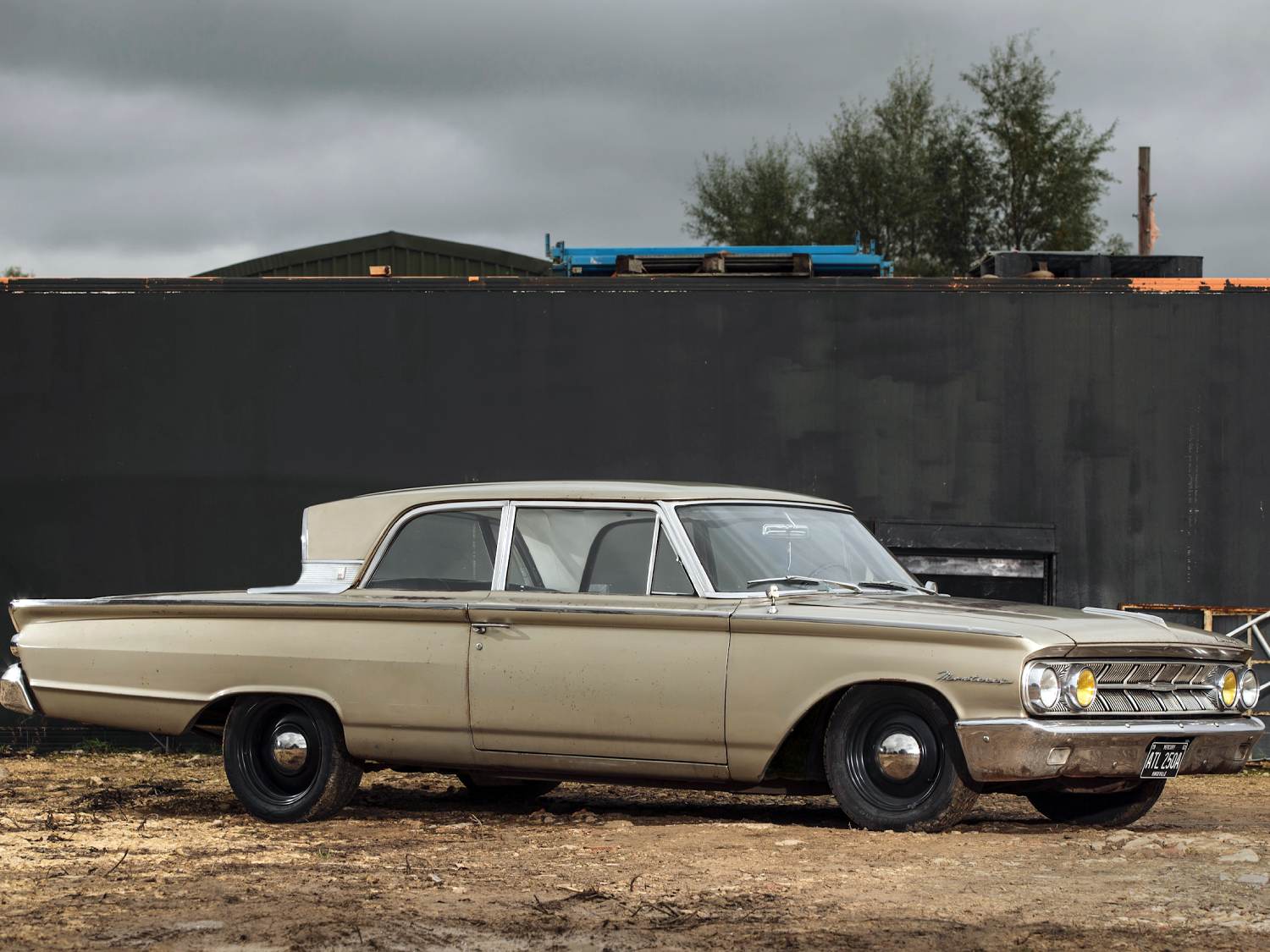 1963 Mercury Monterey Breezeway
This 1963 Mercury Monterey Breezeway has recently undergone a lot of work. Brand new Edelbrock performer inlet and carb, re cored radiator, new front springs and lower wishbone bushes, tracking done new oil and filter, Petronix electronic ignition. Brand new stainless steel dual exhausts (long life) . Dropped spindles on front, reverse shackles on rear, dropped about 2″. Brand new heavy duty battery and leads, absolutely everything works, including the radio! Engine is the legendary 390 fe BBF. Absolutely beautiful engine, silent, perfect oil pressure, no smoke or rattles and goes like the clappers! Gearbox, which is 3 speed automatic is also perfect. A few jobs still need doing. Door and vent window seals, which i have here, new in the box, ignition barrel is a little worn, again have a brand new complete with 2 keys here ready to fit. Car has all new stainless brake lines and fuel lines, like new calipers and vented grooved discs hp front. Seats could do with covers but the rest is really nice, the electric rear window works perfectly.
All viewings by appointment only.
Contact us to arrange your viewing using the form below…