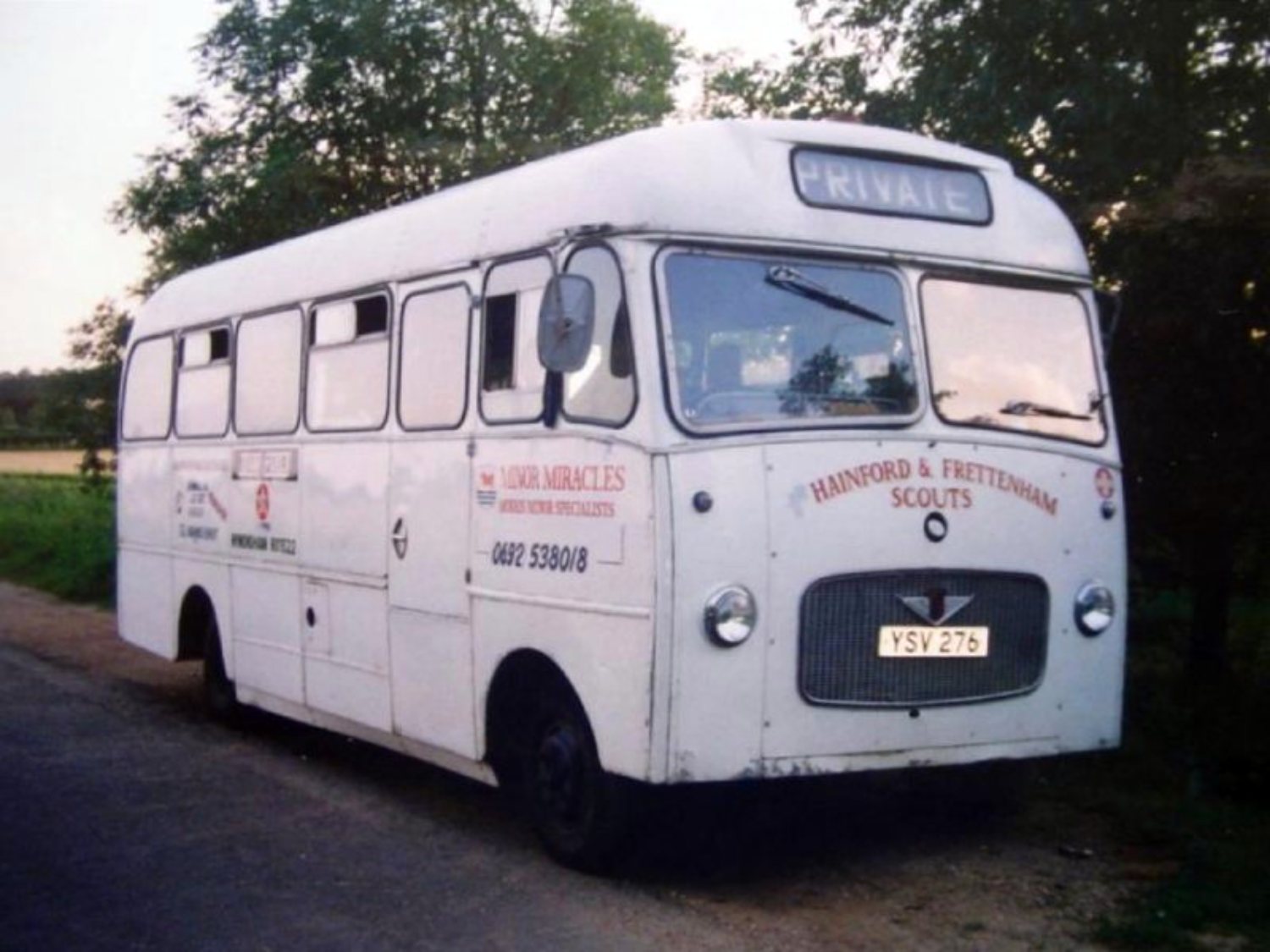 Up for your consideration is this fantastic old piece of British Transport History. Once much loved and even used at the 1966 World Cup to deliver fans to Wembley as can be seen in the black and white photograph!
This little 29 seater coach is now in need of restoration it offers a blank canvas for the new owner to preserve this for the future. It could obviously be a bus again or could be made into a classic motorhome, bar, catering vehicle etc etc.
It is tax and MOT exempt and classic insurance would not be expensive at all. It can be driven on a car licence although probably only if you passed before 1997. I would do your own research on this if you passed after 1996. I believe it weighs around 4200kg. It is powered by a simple 6 cylinder petrol J Type engine.
Parts are still available for these for sensible prices. The structure of this bus is still good and the bodywork is largely good. It will look WAY WAY better just for a clean to be honest.
Delivery possible. Alternatively if you are not in a mad rush we can recommission this for you so you can drive it away ready for whatever your intended purpose. If you are interested in this option please give me a call.
Should you opt for us to recommission the vehicle I could do a small discount to help with the cost of us getting it going again.
All viewings by appointment only.
Contact us to arrange your viewing using the form below…