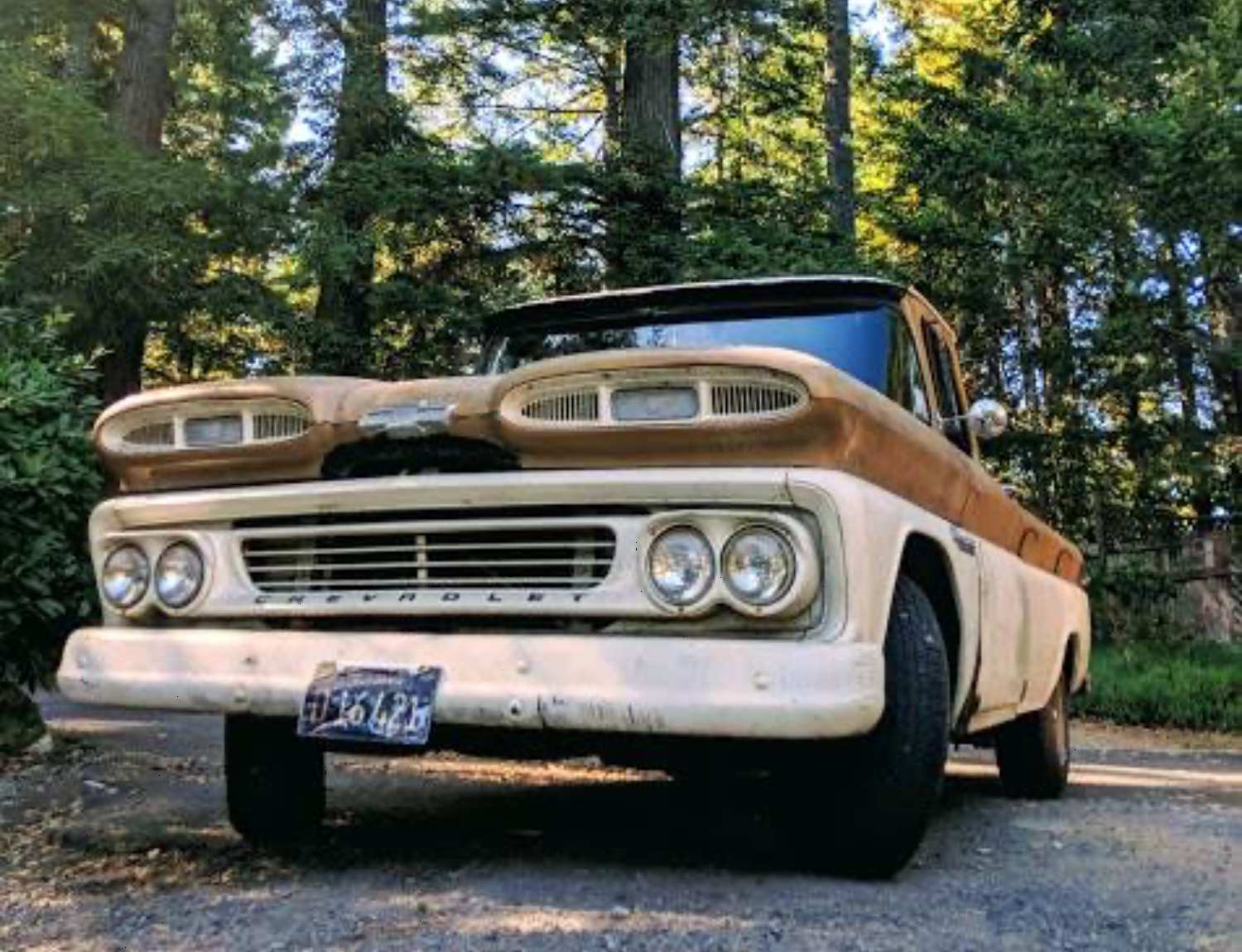 C10 Model with manual box with Thriftmaster engine.
This bitchin' old truck is ripe for some more love. It's a very cool C10 Model with four on the floor manual box mated to the iconic 6 pot Thriftmaster engine. This is the long bed which is more practical. On the '60-66′ C10 models I personally think the long bed works better. It somehow has a more retro vibe…
It's had a fair amount of work recently and is a daily driver. It does still need some tidying up though especially around the bottom of the front wings but that is an easy repair. We can do it for you if required.
For more info and pictures give me a call.
All viewings by appointment only.
Contact us to arrange your viewing using the form below…