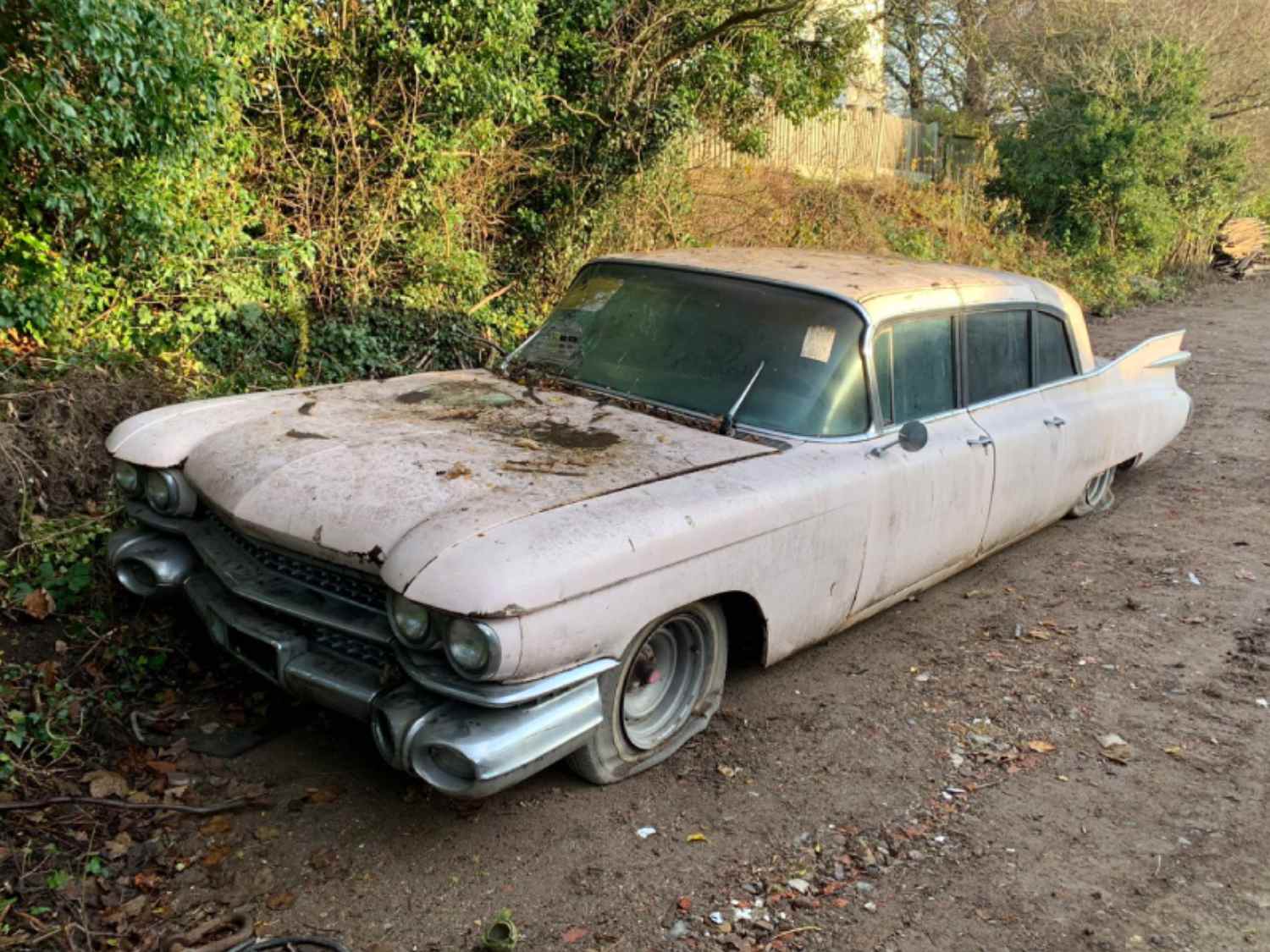 1959 Cadillac Series 75
Limousine
Well here's another feast for the eyes! I picked this one up through a fellow dealer who saw it and thought of me. Along with the Corvette C1 and the 1957 Bel Air the 1959 Cadillac is surely the most iconic American car of all time. The normal saloon is a weapon of a vehicle but this is next level drastic!
Since those pictures were taken it has had replacement tyres. As you can see it does need a new windscreen. If you pay me the asking price or very close I will include a new windscreen.
OK so what does it need? I wouldn't recommend a complete novice to classic cars takes this on unless you have the resources to outsource all the work it needs which is fairly extensive.
It does run but it without doubt needs a full service and going through mechanically. Ideally it needs a new bonnet as the one on it is bent and a bit too rusty to fix nicely. It needs some of the floor sections replacing. The boot will live on but needs rust repair. The boot lip union on the vehicle also needs some rust repair. As do various other bits and bobs. The drivers door needs some rust repair and the bulkhead has a section that looks less than perfect. But… this is not super scary stuff and we could sort it for you if required.
The wheels are not original and neither is the interior. However, lets not get too worried. It still exists and can be made good again. In fact if you wanted a rat rod we could get this on the road for you for around £5K. Maybe even a bit less if you just wanted an absolute rat.
If you want this restoring properly we could also provide an estimate. It would not be cheap though.
It's a crazy cool car anyone would be proud of.
The vehcle is available for outdoor Covid safe viewing now. Dare to be different with this absolute showstopper!
All viewings by appointment only.
Contact us to arrange your viewing using the form below…