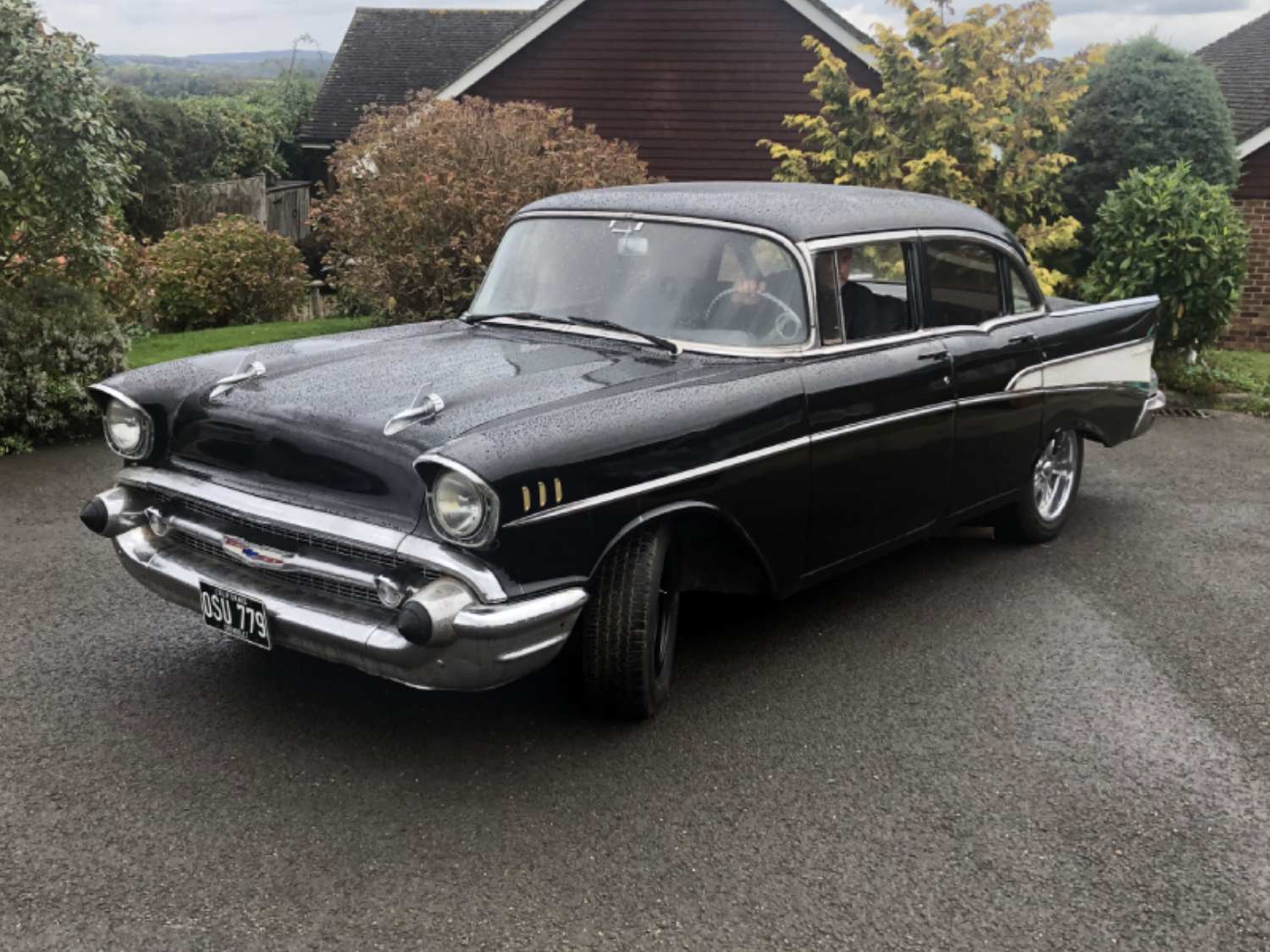 Up for your consideration is this iconic collector car. The 1957 Chevy needs little introduction. Especially for fans of American cars. I think the reason it's so desirable is down to it's proportions and design. With the 1957 Bel Air when you stand and look at it, the design just works. This particuar car is a 6 cylinder three on the tree manual.
I've had it for around 6 months and I was hoping to get it in our workshop before putting it up for sale to go through it, but we just haven't got to it yet. At this rate I'm not sure when we will so I've decided to list it at a reduced price as it is.
It is a project. It needs going through mechanically, there could be an issue with the starter motor, it also needs a new battery. The gear linkage seems to have got suck and needs freeing off. This should be relatively simple. It also needs rust repair. There is rust on the door bottoms and the bootlid needs some repairs. There is also some rust around the windscreen to attend to.
For someone with the skills to repair these issues themselves this offers a good opportunity to get into a 1957 Bel Air for considerably less than turn key example. And this could be a turn key example with a bit of work.
We could also do the work for you as another option but it would be at least a month before we could fit it in due to existing commitments. I can't really quote for this exactly as it would depend on what we have to fix but I can give an estimate on request.
No swaps and no part exchange unless you are putting up at least 50% of the value.
Delivery possible anywhere at reasonable rates.
Finance arranged.
All viewings by appointment only.
Contact us to arrange your viewing using the form below…