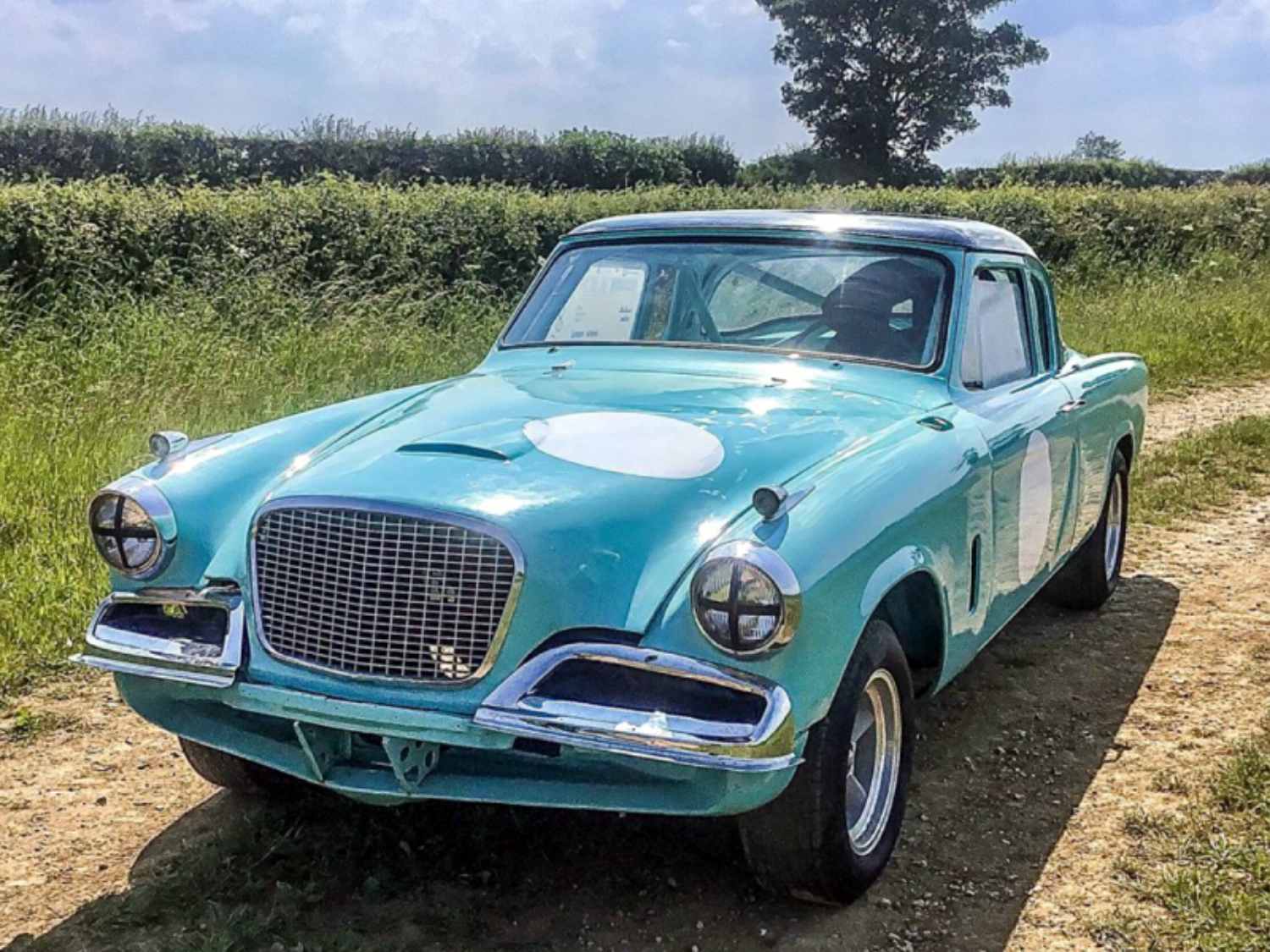 The Studebaker Hawk is considered the first muscle car by many and has been the backbone of the Carrera Panamericana for decades. It is also one of the very few American cars eligible for the Miglia Mille, and not all Studebakers either only 53 – 57.
What you have is an FIA eligible two door, factory supercharged V8, what's not to like!
I decided to build one as a road legal historic race car some years ago. I eventually tracked one down that had been partially restored in France. The body was prepared, painted, roll cage fitted, with custom built fibreglass boot and bonnet by CL Panelcraft under the watchful eye of my late lamented racing mate Les Ely.
The Studebaker engine is amazingly strong with drag racers in the States putting a 1000 hp plus through a stock bottom end. The engine was built by Radco Motorsport. We took the stock 289 cu in and changed the crank for a short stroke 259, race cam, Avanti big valve heads, Petronix electronic ignition, lightened flywheel and a reconditioned Paxton VS59 supercharger, which is factory fitted. I found a rare bellhousing in California to mate a Stude engine to a four speed Borg Warner T-10 gearbox, as used by Cobras, Corvettes etc. The rear axle is a Dana 44 LSD, and there's also a spare axle.
Front discs have been fitted from a Studebaker Silver Hawk.
Almost everything is there to finish the build, custom alloy rad with electric fan, lightweight generator, all new instruments, front and rear heavy duty anti roll bars, plus a lot of trim parts and spares.
There are two other Hawks that have raced, both featuring at Goodwood, and car is eligible for many race series HSCC Historic Touring Cars, Swinging Sixties etc. The last Hawk that came up for auction sale last year made over sixty thousand Pounds, so this isn't just a great car, but a sound investment.
Call me to view or for more info. Selling on behalf of a customer. Also listed on Racecars Direct.
Delivery possible
All viewings by appointment only.
Contact us to arrange your viewing using the form below…
An old-fashioned phonecall works too! Call Ross on: +44 (0) 7790 007087