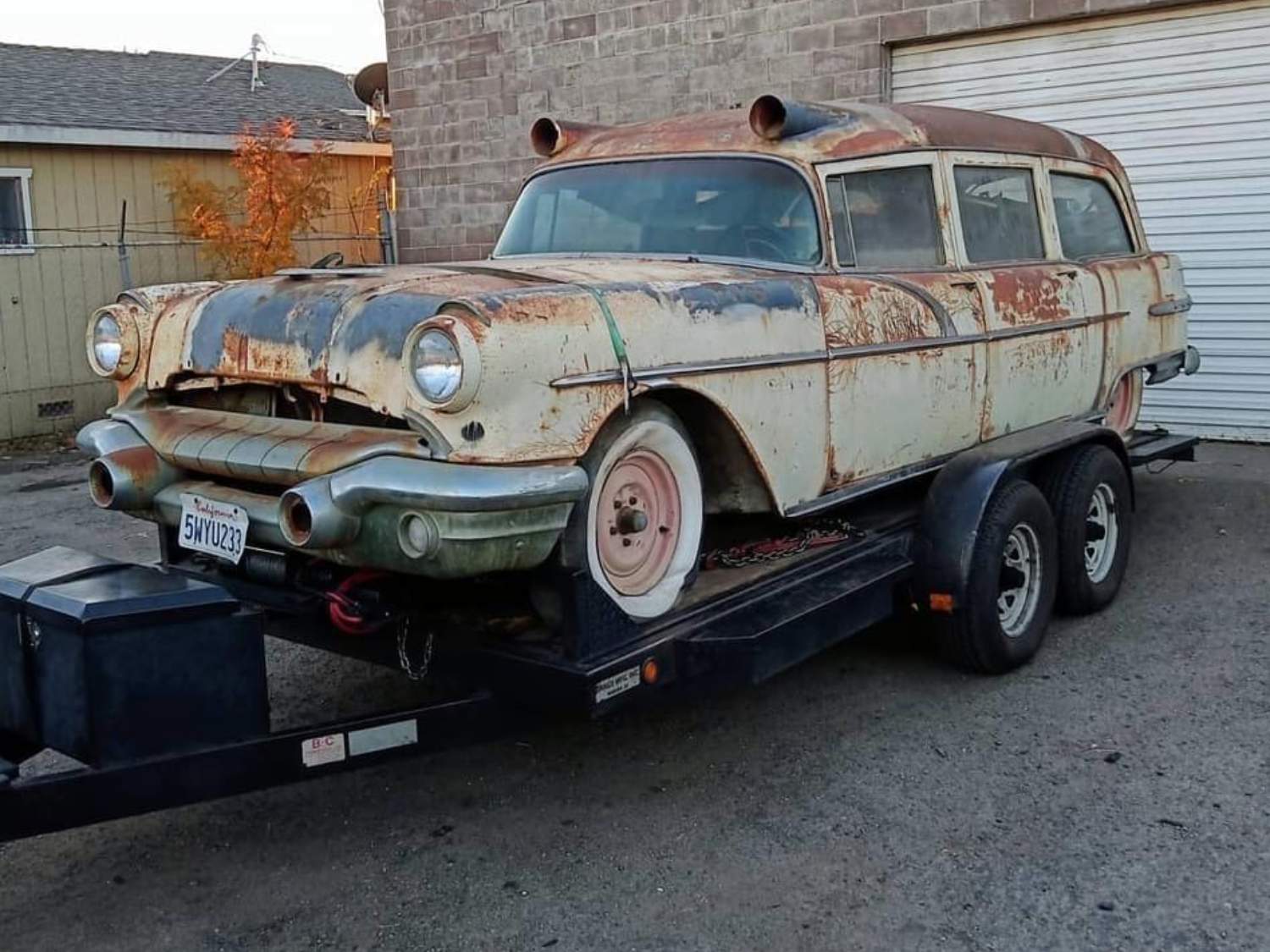 Well here's a feast for the eyes! I saw it for sale in America and had to have it. I have to confess I'm addicted to large 'long roof' American Wagons. Unfortunately, there is no helpline for such an addiction so sadly or maybe gleefully, I will continue to buy and collect these old 20th Century relics.
I thought about keeping this but to be honest, I took on too many projects last year so with regret, this will be sold…
If you're considering buying it then here's what you need to know… It was built by a coachbuilder called National. It's 20 feet long and it's a bitchin' old wagon. It was purchased in the California area so presumably was used there but it's 65 years old and could have been anywhere in America. The licence plate suggests California.
It was, I'm told, running and driving until quite recently when there was a problem with the brakes and it was no longer used. That hopefully bodes well for getting it back up and running. It obviously will need basics like tyres and serviceable items like all new fluids and belts etc. It may need a gearbox rebuild, it may not for example…
It's not as rusty as it looks though. This is mostly just sun burn metal and oxidation but there is some rust to attend to such as the driver and passenger footwells and the bottom of the drivers door. We could do that for you if you like.
It does also come with a huge siren and a MASSIVE flashing red light!! Ok… it's not quite Ghostbusters but as crazy fun cars go, this is pretty wild!
If you want to get even more wild, give me a call we can restomod or electrify this vehicle with a Tesla electric motor. We can show you other examples of classics with a Tesla motor in our workshop.
Or just preserve it as it is. Its a crazy cool car anyone would be proud of.
Just arrived from California and being collected from the docks this weekend.
If you would like that to be you give me a call and let's see if we can strike a deal. I am open to offers. Not silly offers though.
A deposit will secure and I can register it on arrival with the DVLA… Maybe a 65 year old ambulance is just what you need in 2021!
All viewings by appointment only.
Contact us to arrange your viewing using the form below…