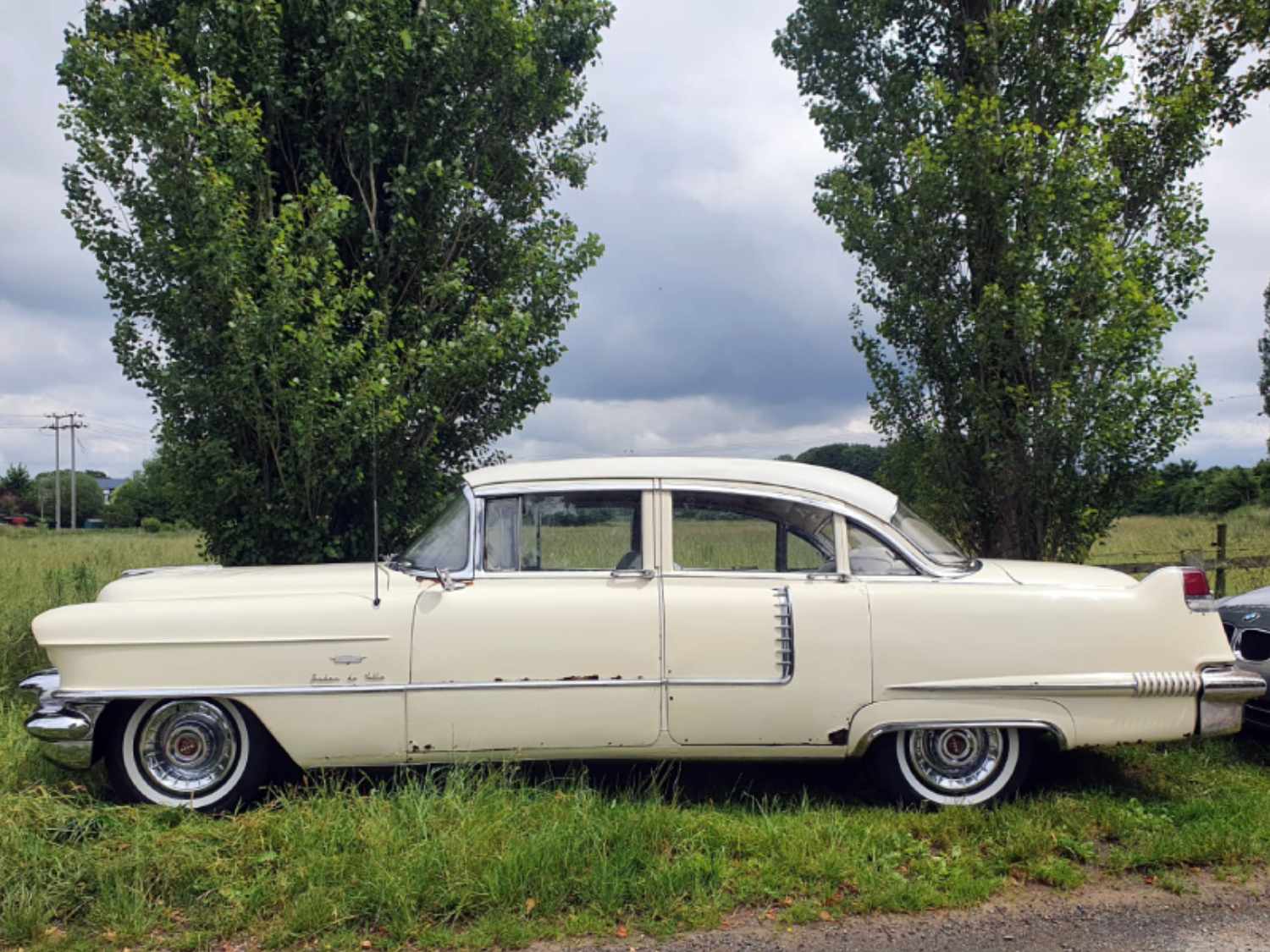 Well here is a sorry story that needs a happy ending! This cadillac was bought by me as you see it around 18 months ago. I paid around £6600. When I bought it, it looked like the first pictures a few years ago. I then sent it off to a paint shop I have used previously with success. Unfortunately the owner took ill and had to close the business part way through painting this car. As you can see from the last picture the car is currently stripped for paint.
I have bought new window rubbers all round for this car and new felt window runners. These cost me £2250.00. This includes new rubber seals for the front and rear screens. I have at least £10,000 invested in this car! The balance to finish the paintwork was going to be £2500.00 but as this won't happen now I've had to consider my options. I believe the best thing for me is to sell it as is giving someone else the chance to finish the car for a reasonable price. So I'm taking a £6K hit on this car. Motor traders get it wrong sometimes, and this was one of those times. At £4000.00 you can take it to a body shop and still be OK but I don't want to put anymore into it.
For £4000.00 I will also deliver it within 100 miles for free but I won't take a penny less than £4000 because it has the new rubbers which cost over 2K, and the car itself is pretty good. It also has a more modern 3 speed auto TH400 box. These are a good improvement over the 1950s unit. The engine is a 6.4 V8. The seats are not too bad. I think everything is there but I can't gurantee that.
Comes with a V5.
All viewings by appointment only.
Contact us to arrange your viewing using the form below…