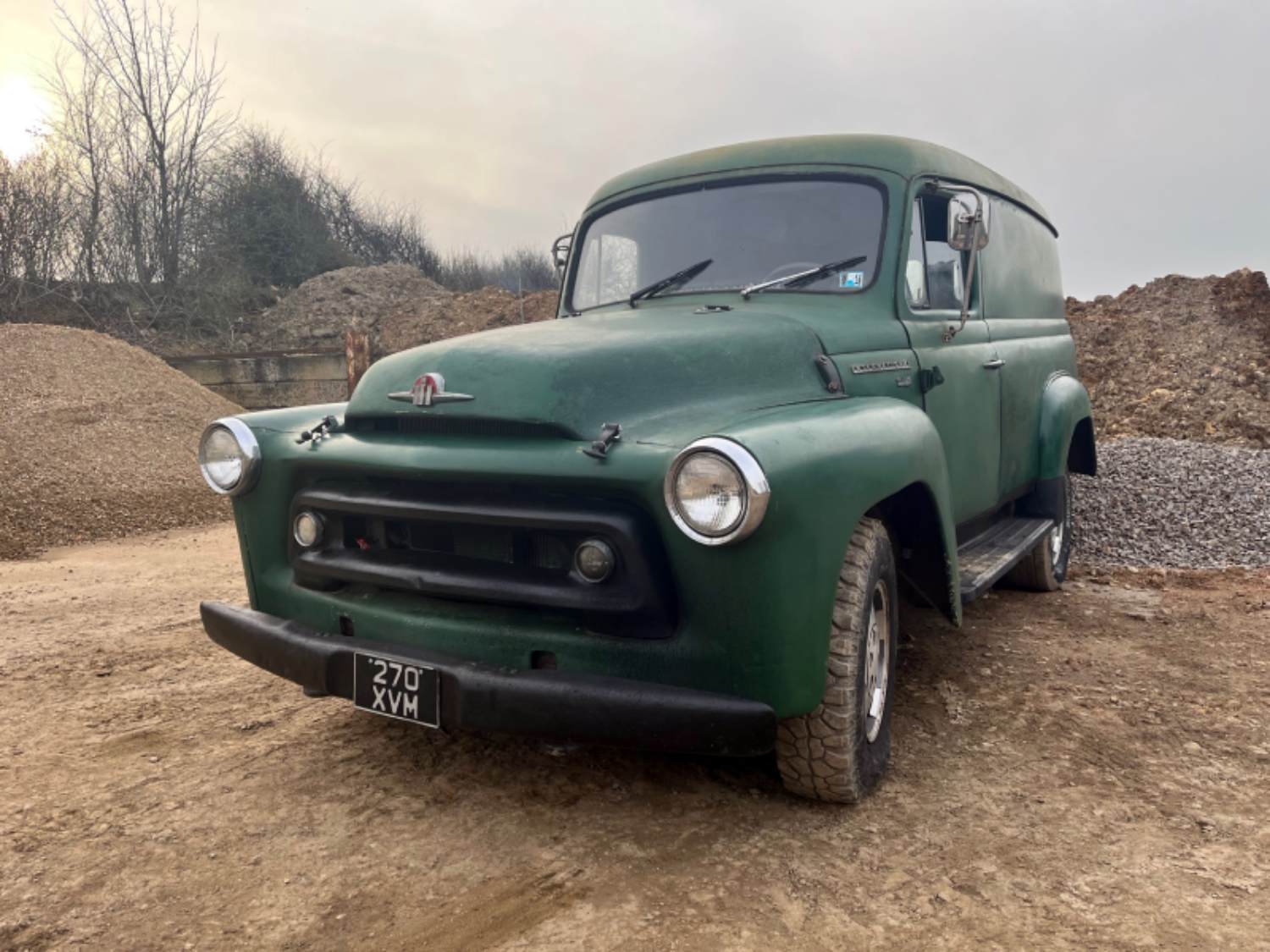 1955 International Harvester
Right then this one is not to be missed! Rare is an overused word when I see people selling some 20 year old Ford and saying it's a classic. This genuinely is a rare vehicle. And it has a twist…
This is a 1955 International Harvester van mounted on a 1992 Suburban chassis and drive chain! So it's a 5.7 small block V8 and TH400 or maybe a 700 R4 box. Either way it gets up and goes. It drives like a modern vehicle with power steering, power brakes and modern suspension. It is actually quite rapid and will burn off unsuspecting old duffers at the traffic lights. The brakes are good too.
It has awful modern lights on the back and it needs a bit of tidying up in my opinion to make it a bit smarter. The rear bumper is the one off the Suburban so that really ought to be replaced with a period correct bumper. The steering wheel looks crap and would be better with a lovely wooden rimmed wheel. I will throw one in if you pay the asking price.
The wheels are also shocking it needs some older ones that look more period. I can help with this.
So all in all this is a rare vehicle on a modern chassis that is still registered with a V5 as 1955 so is tax and mot exempt. You could not build this for what I'm asking. Imagine getting a 1992 Suburban and a 1955 International van which is so rare I'll wager you have never seen another and won't again ever.
To come and see it or to discuss further give me a call.
Ross 07790 007087
www.motorsthroughtime.com
www.facebook/motorsthroughtime
Instagram #motorsthroughtime
All viewings by appointment only.
Contact us to arrange your viewing using the form below…
An old-fashioned phonecall works too! Call Ross on: +44 (0) 7790 007087