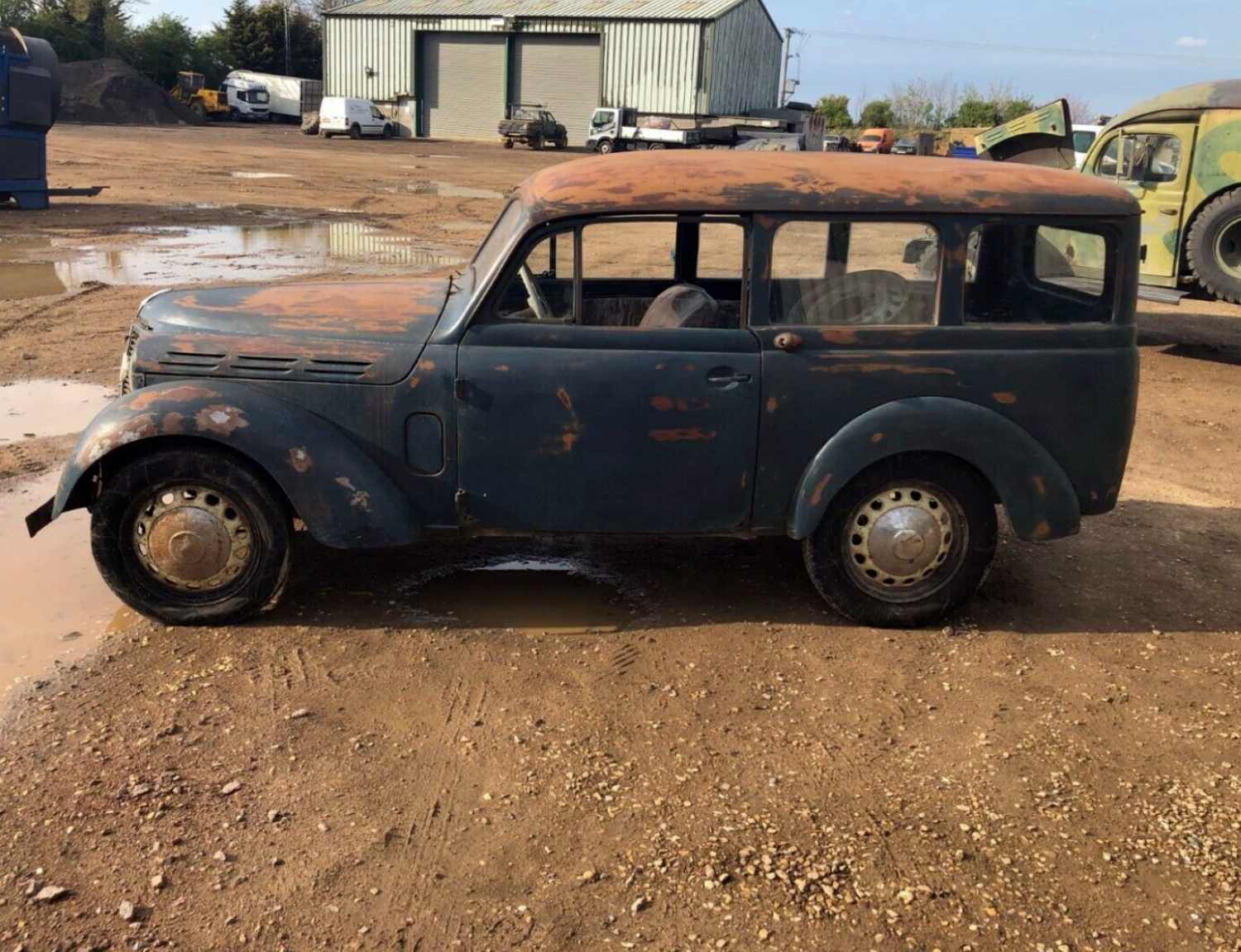 1952 Renault Juvaquatre Shooting Brake
Up for your consideration is this old French lovely. Quite rare as a station wagon these are fantastic looking vehicles. Four cylinder manual, rear wheel drive with unibody construction. Epic patina and what a great lock down project! Small enough to easily fit in single garages. Very rare and unusual French Classic.
Hasn't run for a few years but the engine was flushed through and new fluids added a few years back. The restoration was started with new brake shoes, wheel cylinders and brake lines. It has new tyres and several spare wheels. It's also had a new 6 volt battery. The carb was cleaned out as well. It has boxes of new parts amounting to hundreds of pounds such as headlights not yet fited, new indicator stalk, new old stock sun visors etc etc…
It will need some welding underneath on the main chassis rails, the rear door needs reinforcement as is flimsy, and the rear floor which is wooden does need attention. Comes with papers to register.
Free delivery within 250 miles of PE9 postcode. Can be delivered now or stored inside until lock down is over.
Can help with registration.
All viewings by appointment only.
Contact us to arrange your viewing using the form below…
An old-fashioned phonecall works too! Call Ross on: +44 (0) 7790 007087