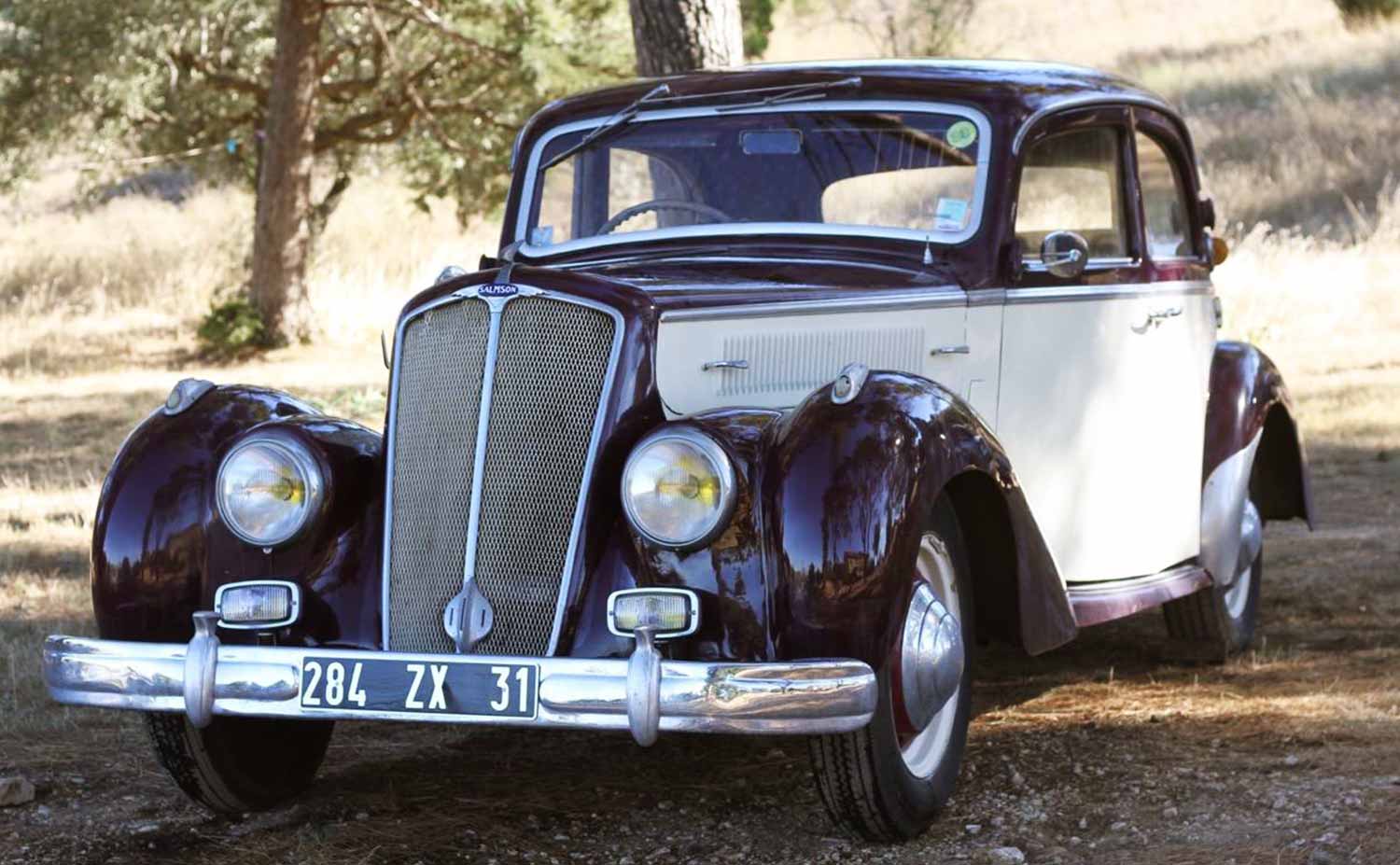 Beautiful Original Salmson 61L Saloon Time Warp
We located this rare survivor in Southern France. A 1951 Salmson 61L saloon that has been in a private museum for the last thirty years. The bodywork is rust free as you would expect from being in a warm climate the whole of it's life. Everything is original and unrestored. Twin cam engine with Cotal gearbox. The fabric interior has survived in outstanding condition.
The S4-E incorporated the technically advanced features of the S4 DA such as an engine with twin overhead camshaft, hemispherical piston heads with the centrally positioned spark plugs. The chassis featured rack and pinion steering, with independent suspension at the front. However, the front suspension was now refined through the addition of longitudinal torsion bars. Commentators noted that the new engine and suspension enhancements gave rise to a combination of performance and road-holding that was among the best in class for the time. Another novelty for the S4-E was a hydraulically controlled brake circuit in place of the then conventional mechanical linkage. The gearbox is a Cotal pre-select unit.
The entire vehicle has just been mechanically recommissioned after it's 30 year museum spell and the car has worn well. The gearbox and engine are performing well and the brakes have also been overhauled. It even has a new stainless steel exhaust.
It's very rare to find a period car so unmolested, even rarer to find a rare French marque in RHD! We are in the process of registering the car with the DVLA.
All viewings by appointment only.
Contact us to arrange your viewing using the form below…
An old-fashioned phonecall works too! Call Ross on: +44 (0) 7790 007087