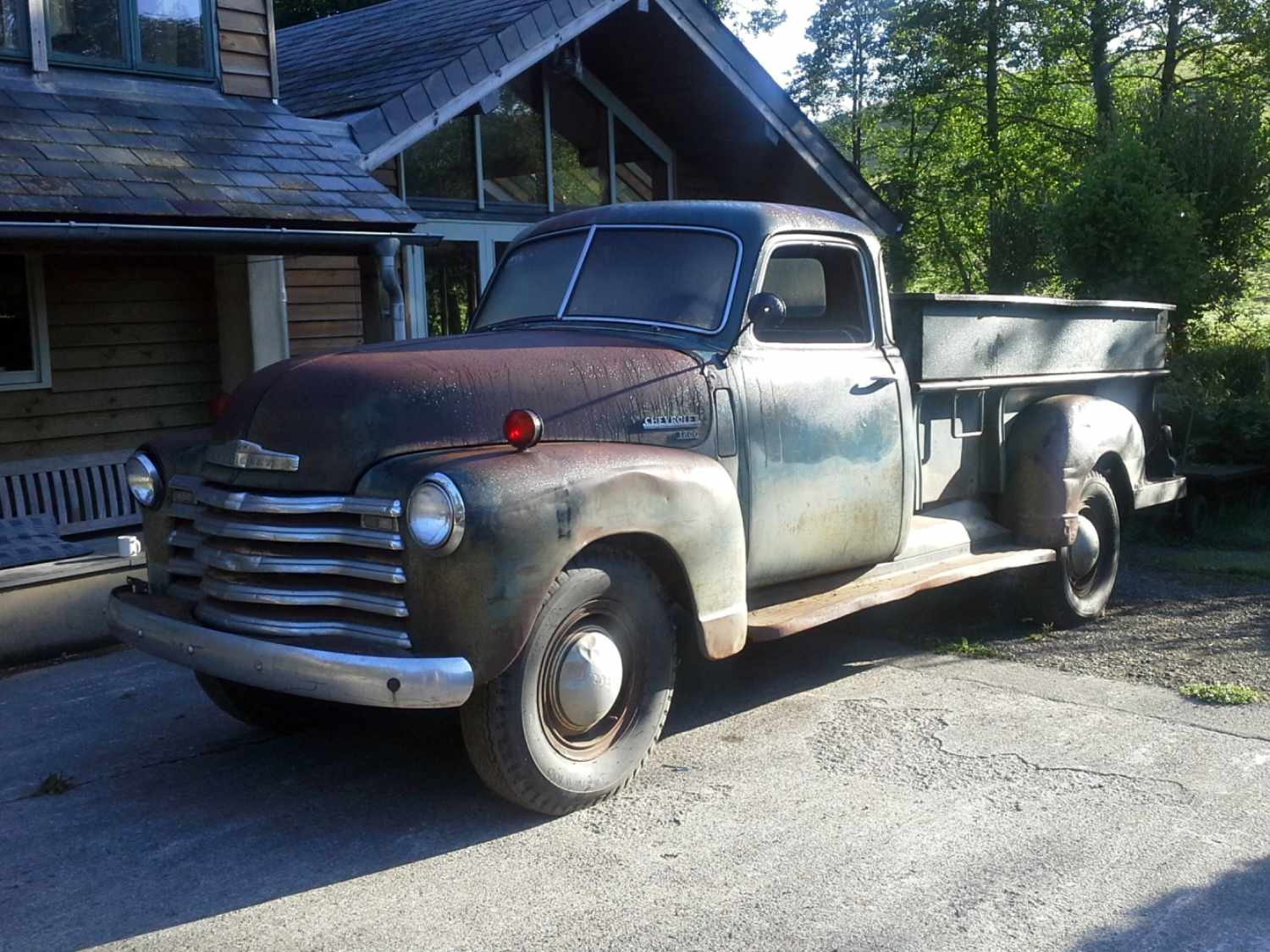 Up for your consideration is this fantastically original super duty Chevrolet pick-up truck. The fabulous thing about this example is that whilst it is a large pick-up, it's not passed into the lorry catagory in terms of scale and proportions.
Imported from Kansas around 3 years ago, the vehicle is in exceptional condition. No rust or rot and the underside is as new. The chassis has been sand blasted and repainted and the brakes renewed. The engine is a 2.8 litre Iveco Turbo Diesel. The motor was removed from a low mileage motorhome which still retains its service history and which will accompany the sale of the truck. The engine is mated to a 5 speed gearbox also from the same motorhome. The extensive work has been done to ensure a sympathetic conversion including the utilisation of the original pedal box on the truck.
The pick-up also has a new radiator and new stainless steel exhaust.
This particular model is extremely rare with a 5 window cab varient and is currently in our workshop being finished off.
For more information on this fantastic truck nicknamed 'Big Lad', give us a call….
All viewings by appointment only.
Contact us to arrange your viewing using the form below…
An old-fashioned phonecall works too! Call Ross on: +44 (0) 7790 007087