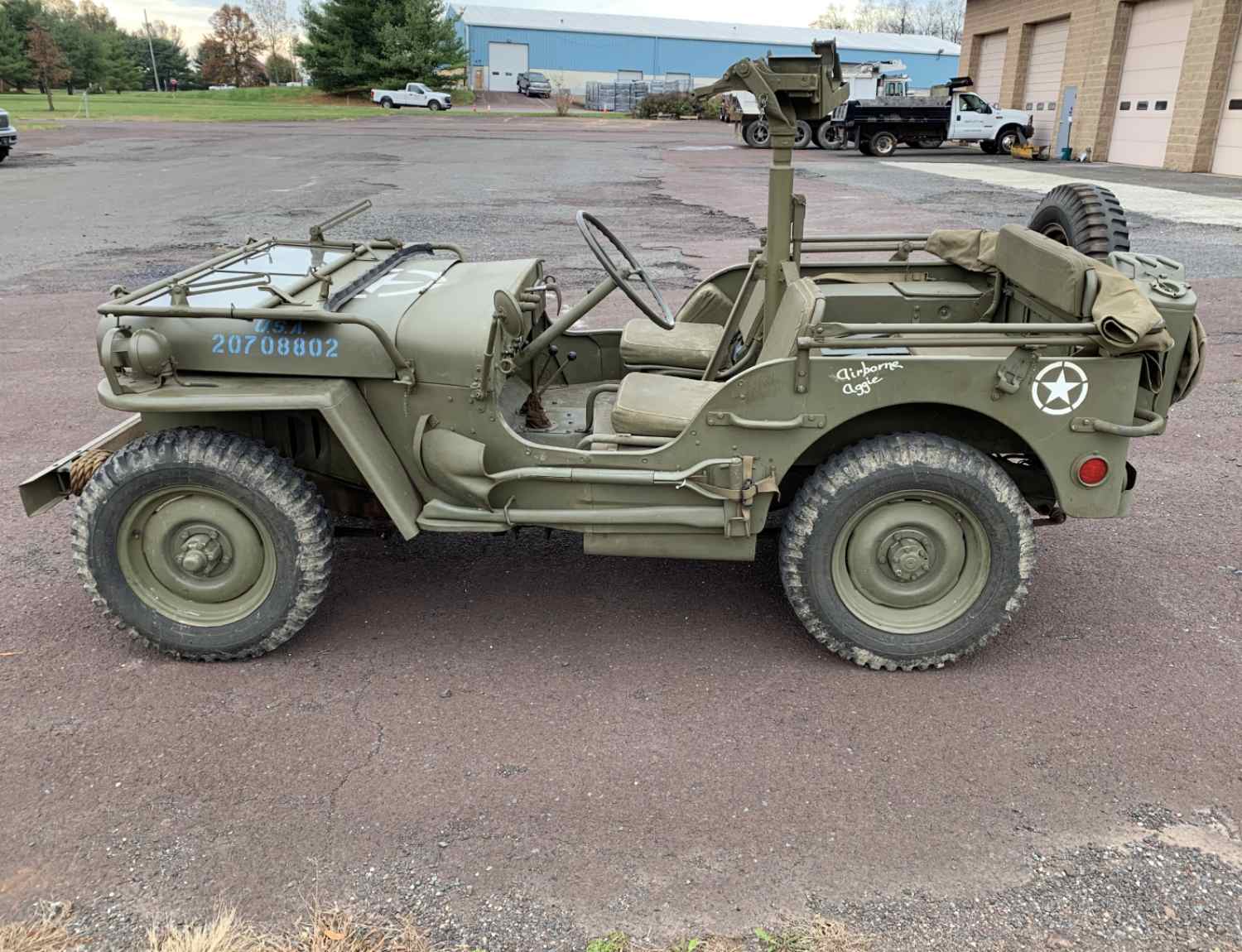 1945 Willys Overland Jeep
This genuine WW2 Willys Overland Jeep is currently in our USA storage facility and is waiting to be shipped to the UK.
It appears to be in excellent condition. The 50 Calibre Machine Gun post comes with it but not the machine gun as it was too difficult to ship such an item through international borders.
The price quoted includes UK registration in your name.
All viewings by appointment only.
Contact us to arrange your viewing using the form below…
An old-fashioned phonecall works too! Call Ross on: +44 (0) 7790 007087