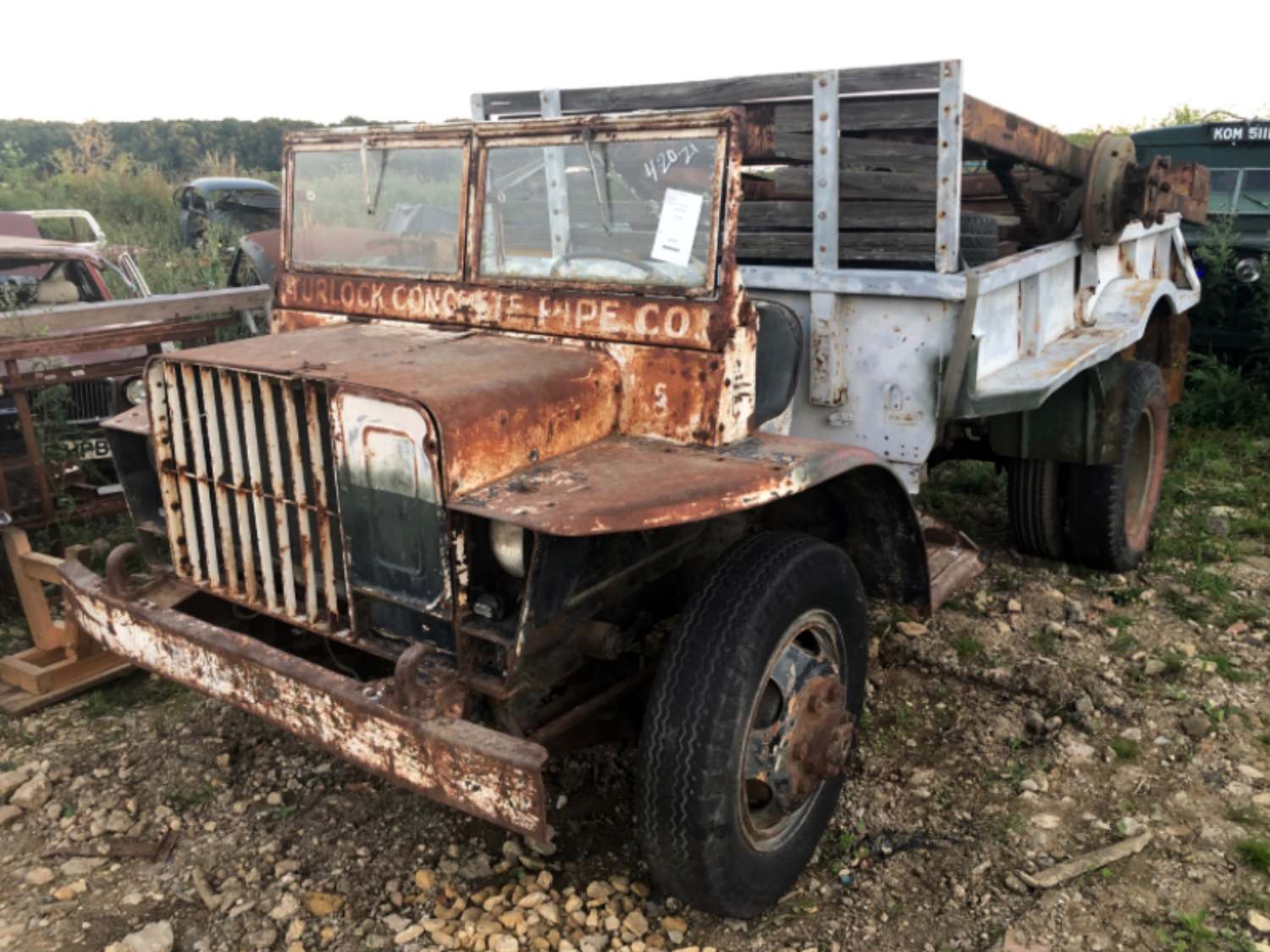 Are you looking for something different? Maybe you are considering buying a Willys or Ford WW2 Jeep but also fancy a pick up. Well, what we have here is a genuine WW2 Jeep with a difference. These are called a Ford GTB or Burma Jeep as they were used in the massive effort to build the Burma Road. Quite a few interesting videos on You Tube about the Burma Road.
This example was manufactured in 1942. It has just arrived in the UK a few weeks ago. It is on the NOVA database and has the US Title. We are curently having a Club Dating Letter drawn up to back up the V55 Application. The DVLA rarely accept just a Title now as proof of age on older vehicles like this. So it will be issued with an age related plate in due course.
It is clearly a restoration project but it does run off a can. It will need going through though, this is not a drive home now kind of vehicle. The tyres hold air but it will need new bar grips. We are currently restoring another one of these for a museum so we can advise on restoration, or even restore this for you if you are not in a rush as we have about 6 months of work already booked in. Only 6000 of these were built compared to 640,000 regular Jeeps. So less than 1% were a Burma Jeep. I know of two others in the UK. Bound to be a few more but this is a rare machine. It has a 6 cylinder flathead engine. This was fitted to a lot of other ford commercial vehicles. It is mostly complete as you can see. The rear tub will need some welding but the chassis and tin work are fine.
I would estimate this to be worth around £30,000 once restored if done properly.
Delivery no problem.
To come and see this cool restoration please give me a call. Don't miss out on this chance as once it's gone it's gone.
All viewings by appointment only.
Contact us to arrange your viewing using the form below…