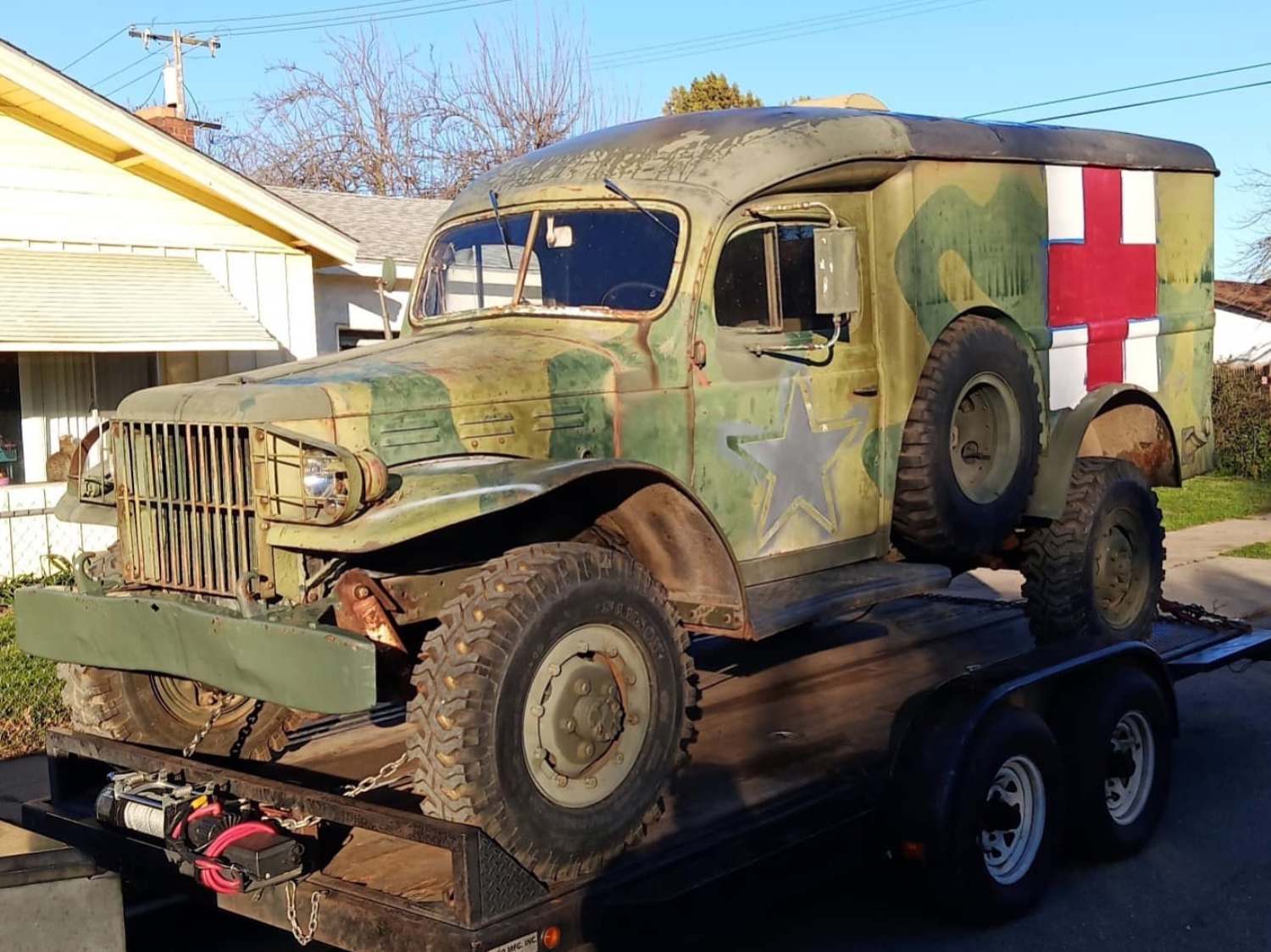 World War 2
WC54 Dodge Ambulance
Up for your consideration is this historic World War 2 American Military Vehicle from Dodge. Produced from 1942 to 1944, the Dodge WC-54 was the standard US ambulance. Roof-mounted slings and folding-bench seating provided room for four stretchers or six seated patients. This particular vehicle has been in the same family for a very long time. The lady I bought it off can remember travelling in the back as a child 50 years ago. I felt a bit guilty buying it but she had decided it was time to sell. It really is a piece of living history. The vehicle is still en route from California. From what I understand, it is very solid. It does run and drive. It's mostly complete although is missing the stretchers in the back etc. I have posted a photo of what it would have looked like. WW2 USA Spec stretchers are obtainable and any missing brackets could either be sourced or made to the same spec as the original by an engineering shop. Or use as a van/camper instead if not into re-enactment.
The value of the WC54 model has increased a fair bit in recent times and a quick look

on Milweb will show others for more money than I am asking. I got a fair price so I'm selling at a fair price for one of these.
I would say that it needs a cosmetic restoration to be perfect and the tyres are not period but could be used as is for now. Coming from California means it's very solid.
Call to reserve. Will come with a US title and a NOVA print out and I can also register the vehicle in your name. Nationwide delivery is included in the asking price. Unless you live in John O'Groats or Lands End!
All viewings by appointment only.
Contact us to arrange your viewing using the form below…
An old-fashioned phonecall works too! Call Ross on: +44 (0) 7790 007087