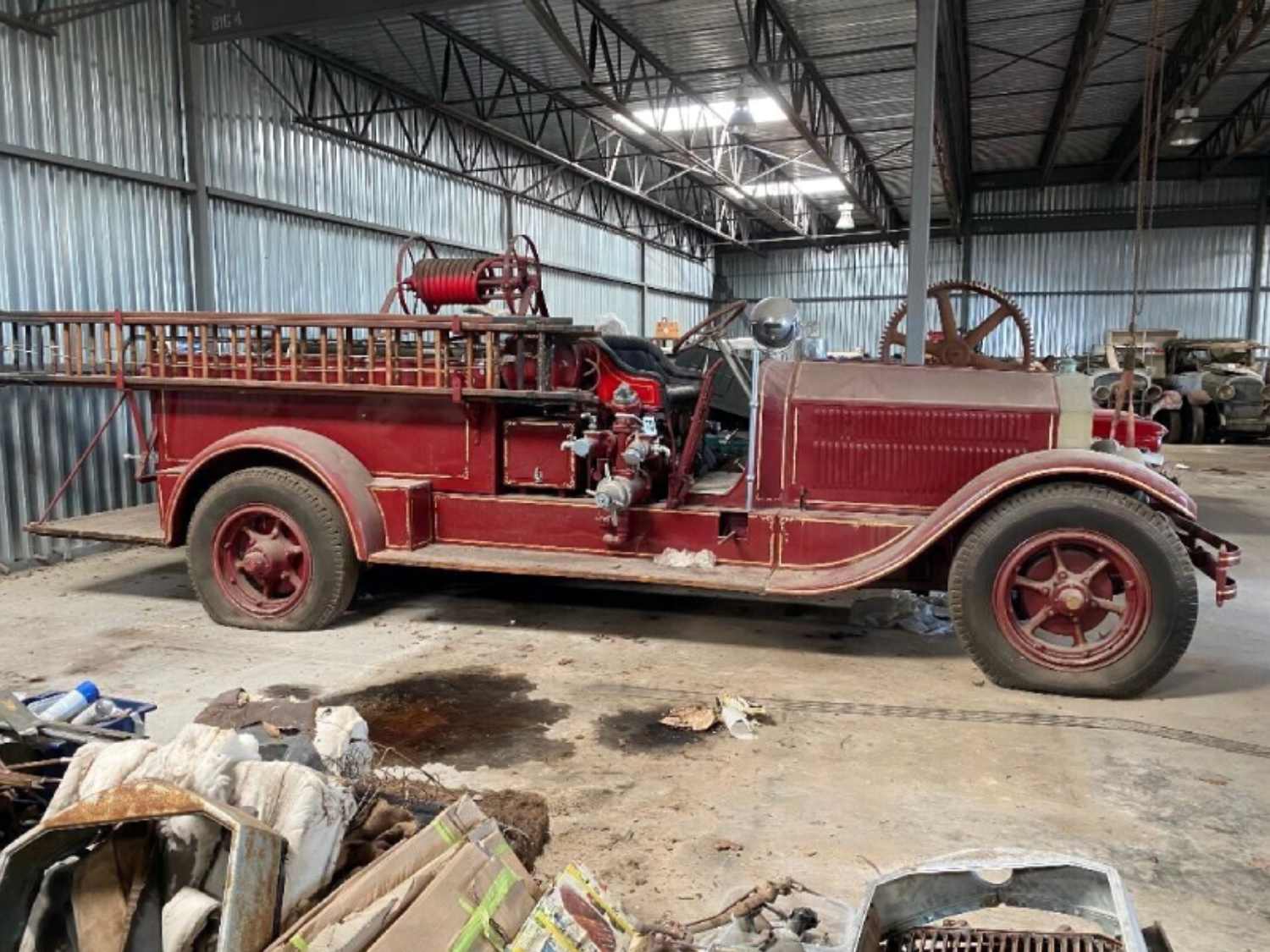 14.5 litre straight 6. Ideal speedster conversion.
I have managed to acquire another LaFrance fire truck. Those who follow me know I search these out throughout the world. They were made in Elmira, New York and most towns on the East Coast had one of these. The fire crew would hang on each side on the running boards as they addended the fire. To aid getting off close to the kerb they are also RHD.
Increasingly hard to find, they are collectable vehicles and often converted to a Speedster or Paris to Peking type of vehicle.
This is the big 14.5 litre 6 cylinder variant and is chain driven with sprockets on each side at the rear of the truck. The engines on these are very touquey and sound a lot like early aero engines. They have two spark plugs per cylinder and run a twin ignition system with distributor and a magneto. You can run on each or on both! It is a three speed manual. Electric and hand start. It sits on 24 inch rims.
This particular truck is very original and probably lends itself to staying as a fire truck. I have however attached a photo of what it could become if you decided to go for the speedster route.
The vehicle does run but the carb needs a clean out. I have had it running.I would assume a degree of recommissioning given the age and that it sat for a while in the States.
The vehicle is now here and available for inspection. The paperwork is in progress.
The price includes registration with a UK age related number plate. Unless located within the extremities of the UK the price also includes delivery to your UK address. Check with me on this.
I personally own one of these already converted to a speedster, if you wish to come and see me for a chat about what could become a new hobby or significant life interest!
We can convert this into a speedster for you if required. We're just finishing another one for a client.
All viewings by appointment only.
Contact us to arrange your viewing using the form below…