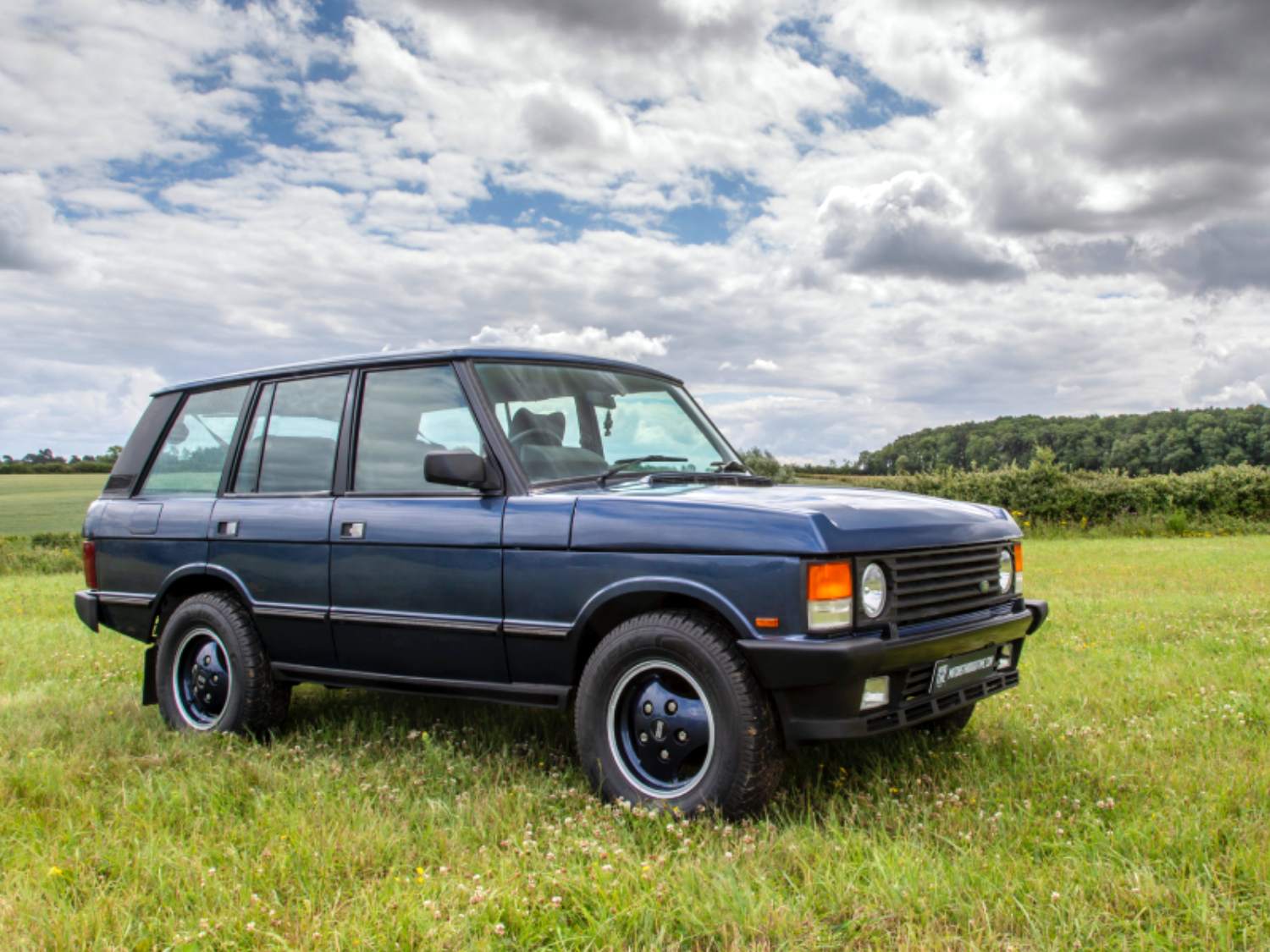 Range Rover Vogue EFI 3.9 VS
I bought this Classic Range Rover off eBay back in January 2019. It was a restoration project but had the right credentials being largely rust free with fairly low mileage and only two previous owners.
Since acquiring the vehicle it has undergone a lot of work and had many thousands spent on it. The only difference from factory is the performance exhaust, slightly bigger tyres and wheel spacers. All easily changed if you are a purist. Personally I think the stance is massively improved as a result of the spacers and tyres. I'm very pleased with the look of it. The following work has been completed:
Full respray in original Plymouth Blue
New rubber seals on rear windows
New weather seals on all door tops
Full professional wheel refurb and new All Terrain Tyres – Looks Epic
Aluminium 30 mm wheel spacers
Full brake overhaul
Stainless exhaust including tubular headers
New shock absorbers
New bumpers front and back
New aluminium tailgate – £650.00 !!!
New front spoiler
New lights all round
New sound proofing and new headliner
Full Service
12 months MOT
It's not perfect and could benefit from a few more final touches such as a new carpet in the boot and a new parcel shelf plus a few other minor bits but overall it's a smart looking classic.
I think it would be hard to buy a classic and restore it for less. I'm being sensible with the asking price. Given how things are going this could be a very sound investment if you look after it.
All viewings by appointment only.
Contact us to arrange your viewing using the form below…
An old-fashioned phonecall works too! Call Ross on: +44 (0) 7790 007087